If your travel plans include relaxing on European beaches this summer, be sure to pack appropriate cover-ups. Demand for Europe vacations is surging 600% over last summer, according to an estimate by Allianz Partners.
And some European locals are less than thrilled about tourists' bad behavior and inappropriate outfits. Despite a sweltering heat wave sweeping across Europe, many locals don't want to see tourists traipsing around their cities in bikinis and swim trunks.
Sorrento, the gateway to Italy's Amalfi Coast, made headlines this week for banning swimsuits with fines of up to 500 euros ($501). Mayor Massimo Coppola issued the ban on July 6, writing on his official Facebook page: "Enough indecorous behavior. That's why I have signed an ordinance that bans circulating bare-chested or in a swimsuit."
"There will be fines of 25 to 500 euros for transgressors," he added.
Mayor Coppola's post goes on to read that Sorrento has always been recognized as a world capital of tourism and quality hospitality and that this behavior can cause "discomfort and unease" among residents and tourists.
For more TPG news delivered each morning to your inbox, sign up for our daily newsletter.
Sorrento isn't the first or the only European destination to ban walking around in swimsuits beyond the sandy shores of its beaches.
According to the Local, the island of Lipari in the Aeolian archipelago off the coast of Sicily, and Tropea in Calabria, put similar bans on the books in 2013 and 2019, respectively. Also, Time Out reported that this May, both Barcelona and Majorca announced fines for wearing swimsuits when not on the beach.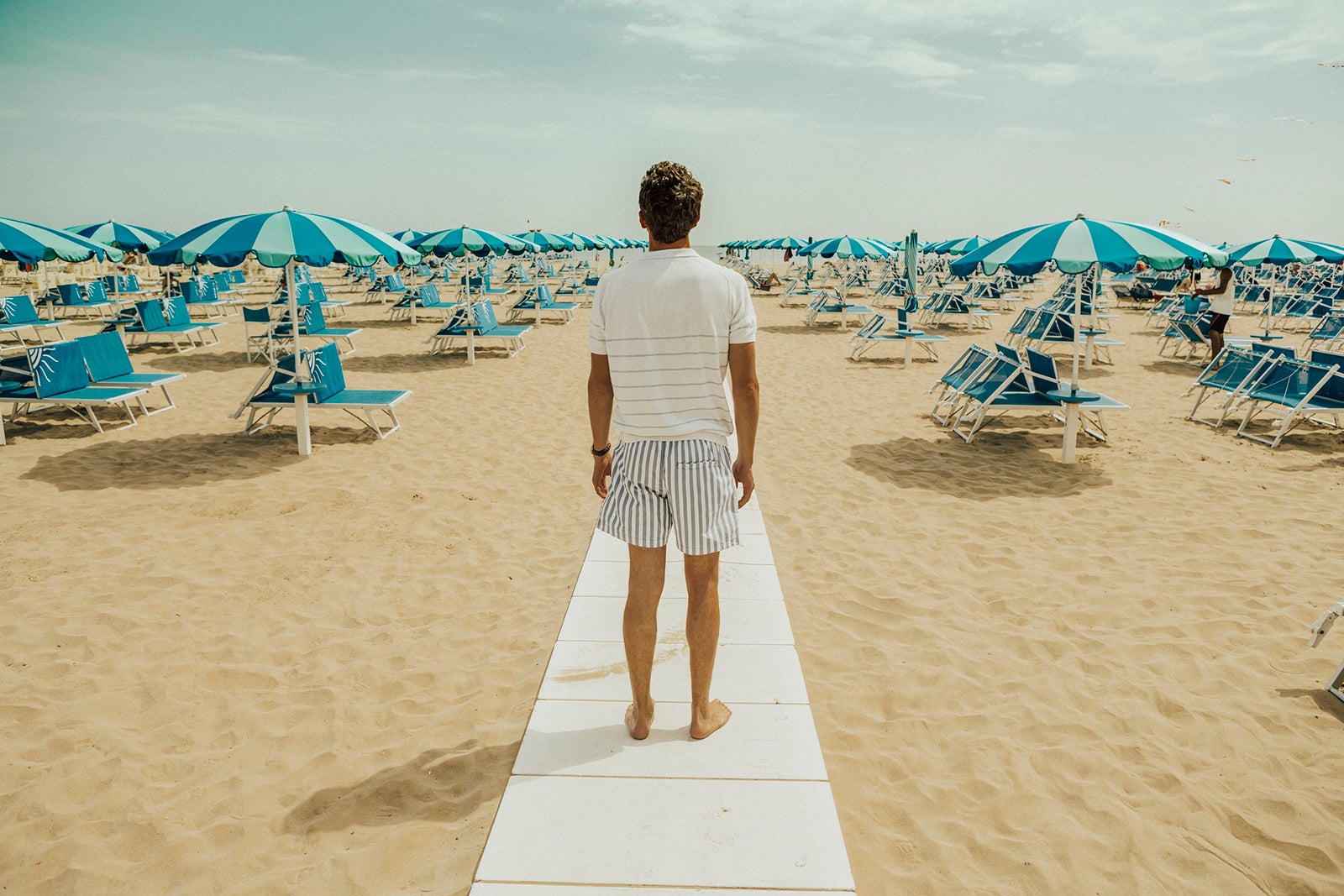 A 500-euro fine may be a bit extreme, but tourists should respect local customs while traveling even in places without fines.
Though customs around dress and decorum are loosening in much of the Mediterranean, locals generally dress for the occasion. That means business casual attire at work, swimsuits at the beach and athletic clothes at the gym.
It's rare to see locals in countries such as Italy, Spain, France and Greece walking around city streets in athleisure wear or wearing swimsuits without some kind of cover-up. They certainly wouldn't walk into a church without covering their shoulders.
Additionally, though upscale restaurants rarely enforce the kind of elegant dress codes that were more common in the past, both men and women are generally expected to dress well when dining at them.
Men may not need a jacket and tie, but they should refrain from wearing shorts and flip-flops. Women don't necessarily need to wear a dress and heels, but they should also leave their flip-flops and shorts at home. When in doubt, look around and see what the locals are wearing.
"Spain is very similar to Italy," said Lori Zaino, Madrid-based senior writer at TPG. "Although [the] culture has slightly changed over the past few years," she said, you won't see "gym clothes outside the gym, and the Spanish would never walk around in swimsuits or men, topless in the streets. If you see a flip flop in Madrid, that's an immediate sign of a tourist!"
"Fashion and image are important in places like Italy and Spain, and I think it seems disrespectful, culturally, to see people not following the unofficial (though now, in some cities, official!) dress codes."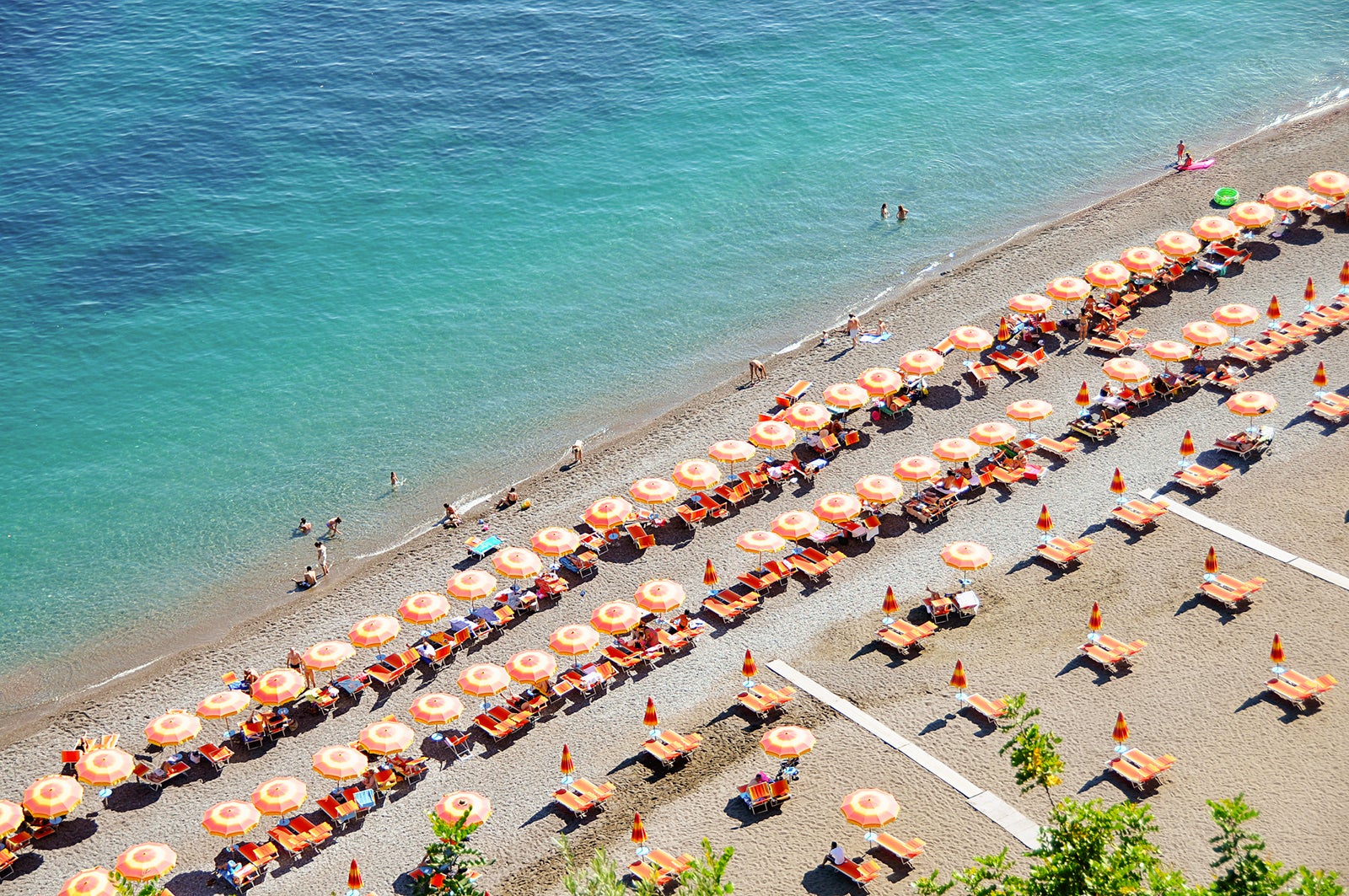 "I do think there is that sense of respect," explained Athens-based Andria Mitsakos, president and CEO of the namesake public relations agency and founder of Anthologist, an interiors product line. She explained that when she goes to the beach in Greece, she always brings something to change into for lunch.
So, if you're planning to visit a European beach this summer, there are some things you should know.
You can either seek out the free beaches and set up your towels and umbrella on the sand, or go to one of the many beach clubs (known in Greece as organized beaches and in Italy as stabilimenti balneari).
Beach clubs generally charge a flat rate for the day (sometimes offering a discount if you come in the afternoon) or seasonal rates. You can specify if you want a sun bed, lounge chair and/or umbrella, and the staff assigns you a spot.
Once you reach your spot, it's safe to lay out your towel and disrobe. Some beach clubs — especially in Italy — provide showers and changing rooms, as well as a public bathroom, where you can change into your swimsuit in a pinch. Don't expect to find any facilities at the free beaches, though.
"You wear your swimsuit to the beach with a coverup or clothes on top, then strip down upon arrival," said Zaino, explaining that in Spain there aren't a lot of changing facilities on the beaches.
"It's sort of ironic that going topless on the beach for women is completely socially acceptable, but once you step foot off the sands, everyone is fully covered once again, and even men won't walk around shirtless."
If you're headed to especially popular beaches, it's wise to call and book a spot at your preferred beach club in advance.
If you want to eat at the beach club's restaurant, definitely book in advance. Some are particularly renowned for their food, but even very basic ones usually serve simple sandwiches, espresso and ice cream.
In Italy, it's also perfectly acceptable (and quite common) to make or buy your own food and drinks elsewhere and bring it to the beach. In Greece, locals are more likely to bring iced coffee and maybe a snack, then go to lunch in the late afternoon, between 4 p.m. and 5 p.m.
"For me, the perfect Greek summer day is lunching until the moon rises. Every lunch turns into aperitivo, which turns into dinner," Mitsakos said. "A Greek summer day should organically flow from one moment to the next."
Just make sure to bring a beach bag so you're ready for whatever the day might bring.
Featured photo by FilippoBacci/Getty Images.