Vacation Outfit Ideas – Are you planning a getaway?? Or are you dreaming of a vacation?! Use these outfit ideas for a vacay, a weekend away, or an overnighter… With spring and summer on the horizon there it is the perfect time to plan what to wear on vacation!
I am a bit jealous that Sammie has a trip planned to Hawaii and it's not with me. I'm excited for her though. She's been picking up a few new vacation outfits and things perfect for the beach. I can't wait until it's my turn to get packing and to go too!
Affiliate links may be included in the post. By clicking the links for qualifying purchases we earn a small commission. This is at no additional cost to you.
Vacation Outfit Ideas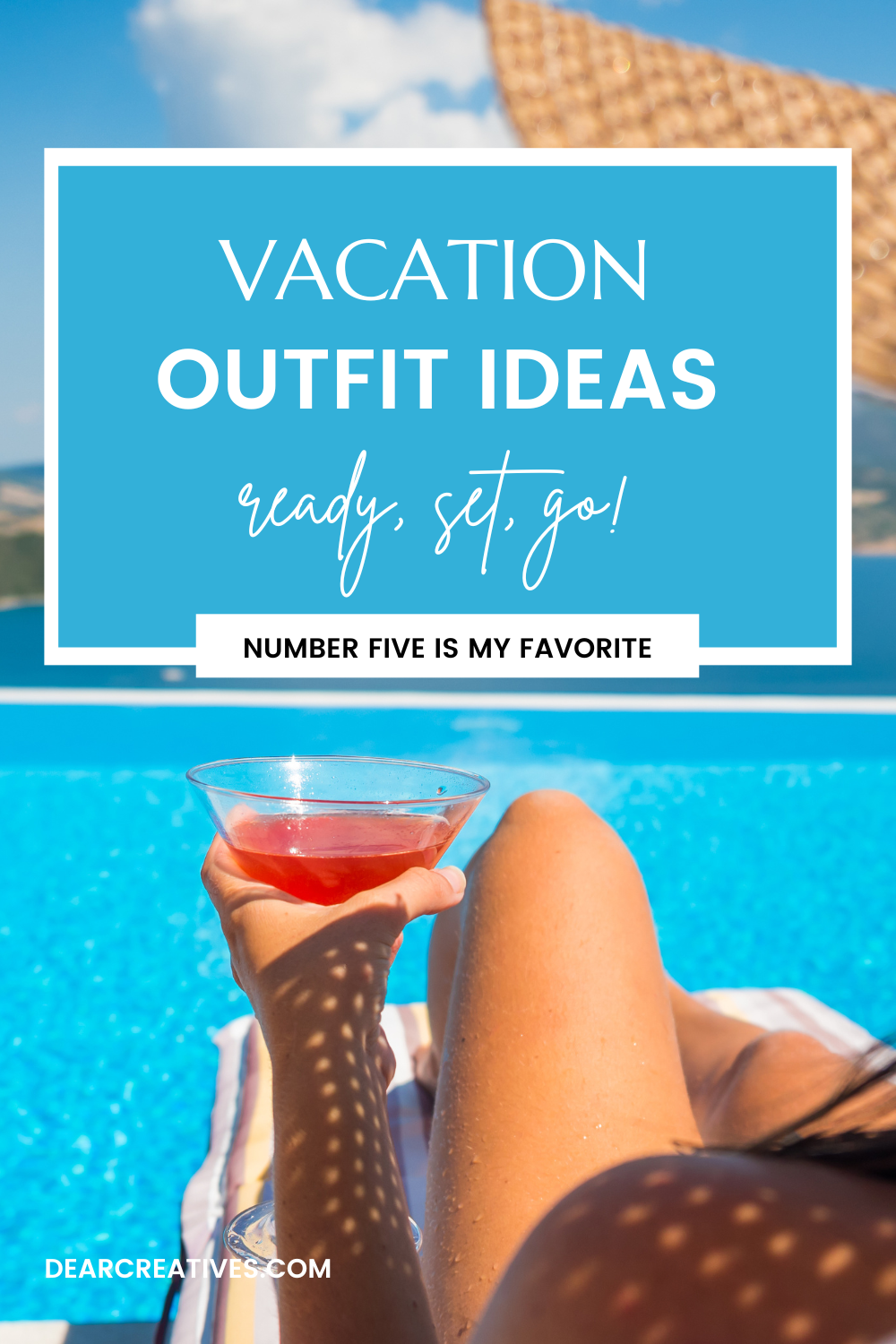 Get ready to pack your bags.
Travel Outfit Ideas
Must-Haves for Traveling and Vacations
Shorts and tops for warm days. Pair them with cute sandals, Birkenstocks, or sneakers.
A chiffon midi skirt and top or flowy pants and top for walking around town.
Pack at least one dress and heels for a dinner at a restaurant. You can never go wrong with a classic little black dress like this (available in xs and plus sizes too).
Bring a tote like this for shopping days this one is perfect if you are going by car.
Get this for traveling. It is a soft foldable backpack that folds up so small to take with you!
Must-haves include a straw hat like this with SPF protection. And a windbreaker, sarong, (our favorites) unscented sunscreen or scented sunscreen peach blossom, and a crossbody bag for keeping your necessities close by (this one is a bit bigger I keep a clutch in it to grab and go as needed).
And I got this smaller crossbody bag. It is perfect for a wallet, sunglasses, keys, and a few things you need. Note: you can pick the bag color and strap colors. I picked white with a blush leopard strap it's so cute…
Don't forget a swimsuit and beach towel if heading somewhere with a pool, spa, or beach! See our picks below.
Do you need a new suitcase? Our favorites Carry-on/luggage or if you prefer get a backpack like this. Or use both.
Outfit For The Beach
Island Goddess One-Piece Swimsuit (7 colors)| Coverup | Beach Towel | Flip Flops
My pick is a classic black swimsuit for the beach or pool. But, you can shop via the links below to find cute and stylish suits for everybody.
I get excited just thinking about going on vacation. Don't you? Just remember not to overpack!
Have fun on your getaway! What has been your favorite vacation or getaway?
New here? Be sure to Subscribe.
Pin it for Later
The post Vacation Outfit Ideas appeared first on Dear Creatives.