---
I love creating a new theme or direction for my gift wrapping each year. Although I can pretty easily get sucked in to pretty paper, bows, ribbons and gift tags galore, last year I was sure to make my gift wrap simple and something that the recipient can then re-use. We all know 99% of gift wrap ends up in the trash and it felt really good to not create unnecessary waste. So this year, I took a similar approach to my gift wrapping.
---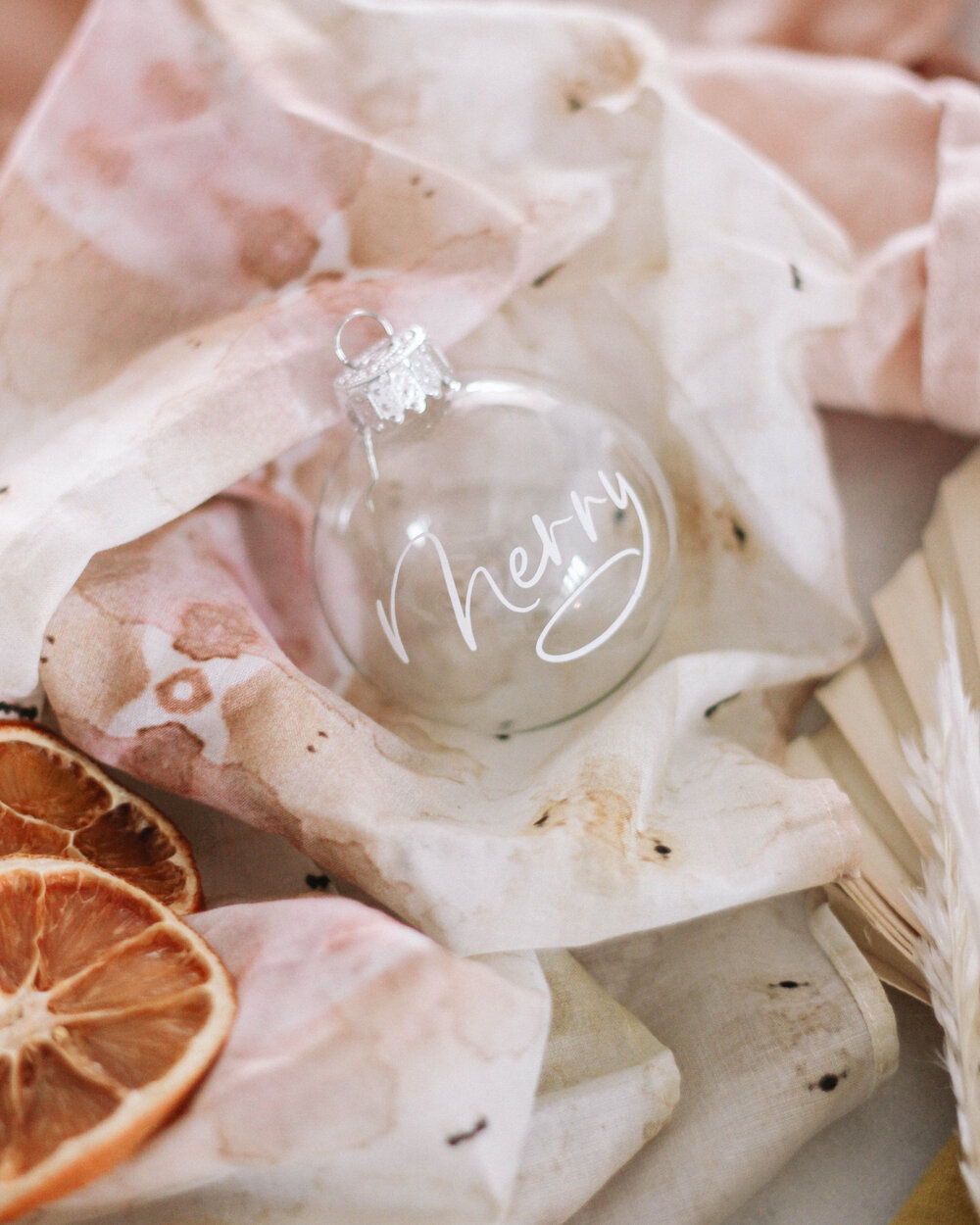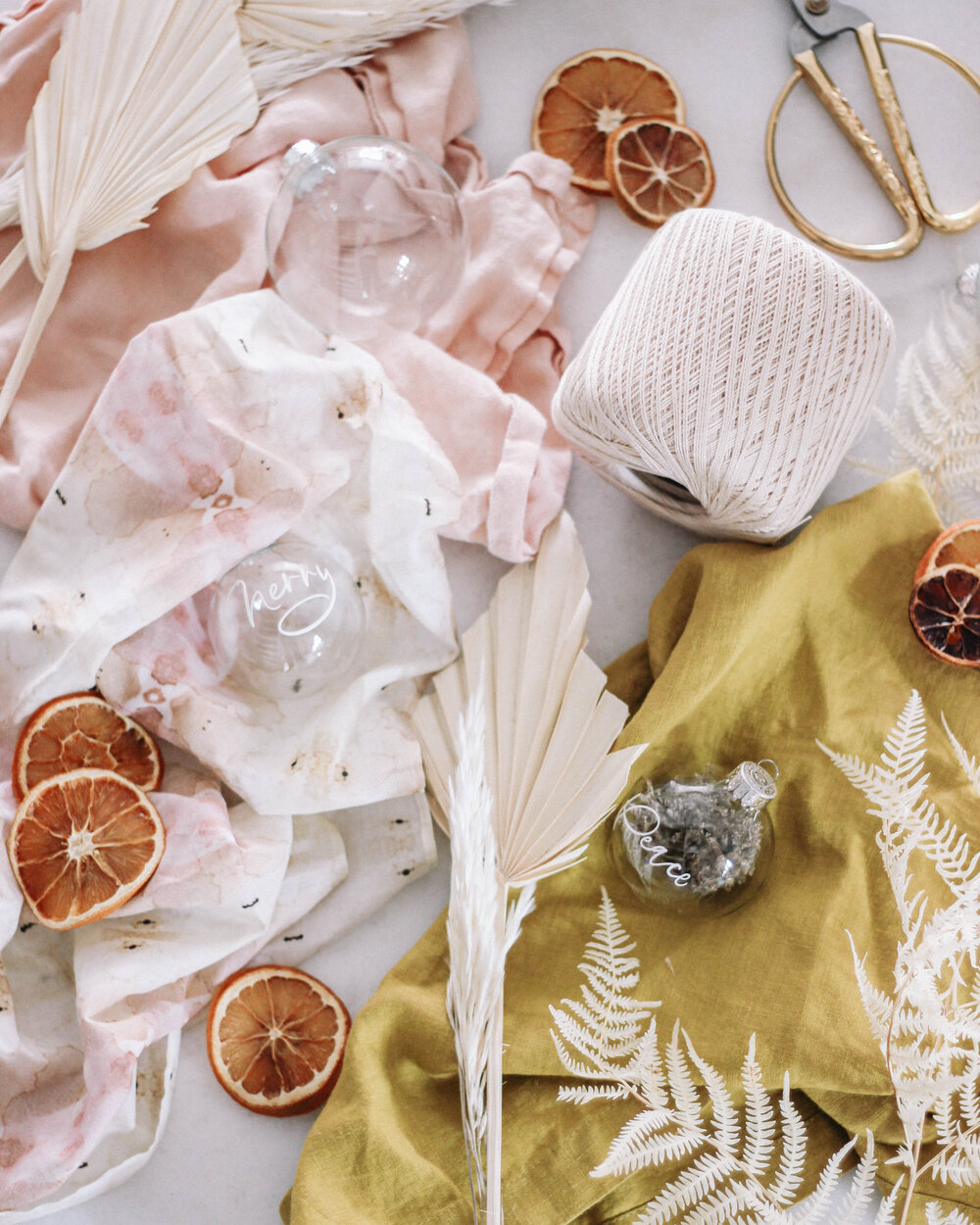 ---
Rather than using a plain, white flour sack dishtowels, like I did last year, I decided to make it a little more colorful and playful and used some napkins that can obviously then be reused by the recipient. Any fabric is a great, sustainable option when gift wrapping. Get creative and use a handkerchief, scarf, tea towel, or even a reusable shopping bag that the person receiving can then go on to use beyond the holiday season.
---
---
Rather than the typical ribbon, bows, etc. I went ahead and tucked different elements into the fabric or used a cotton string to tie a little something extra to each gift, which is really another gift in itself! I used dried citrus, dried florals, and a filled ornament to top each gift. After opening, the ornament can then easily be added to the recipients tree year after year. The dried flowers can go in a bud vase or used in other arrangements. The dried citrus can be used as an ornament as well, or used in decor like we did in the AFF office.
---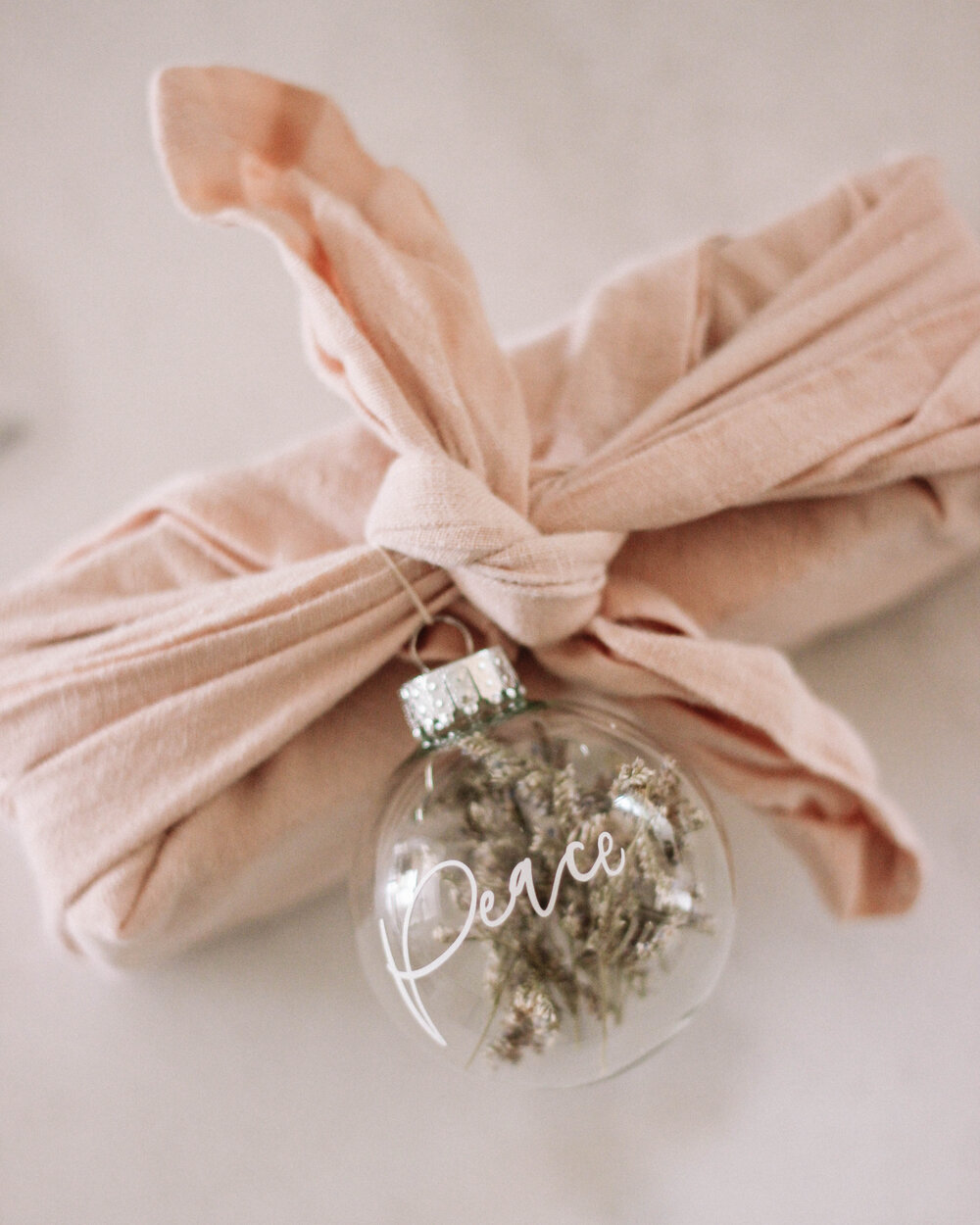 ---
---
How do you plan on wrapping your gifts this year? do you know of any other sustainable gift-wrap swaps?
Let us know in the comments!
---
---
Subscribe
Sign up with your email address to receive more like this, access to a library full of freebies, news, updates, and our latest resource; a guide to 15 things you need to start your business!
We respect your privacy. By signing up for this newsletter you agree to receive site updates, announcements, freebies and/or promotional content.
Privacy Policy per GDPR Rules: We do not divulge or pass on your personal information or e-mail addresses, anywhere, ever, at any time.
Thank you! Please confirm your subscription via the email you will receive in your inbox shortly. Once you have confirmed, you will receive a link to our library full of freebies. Enjoy!