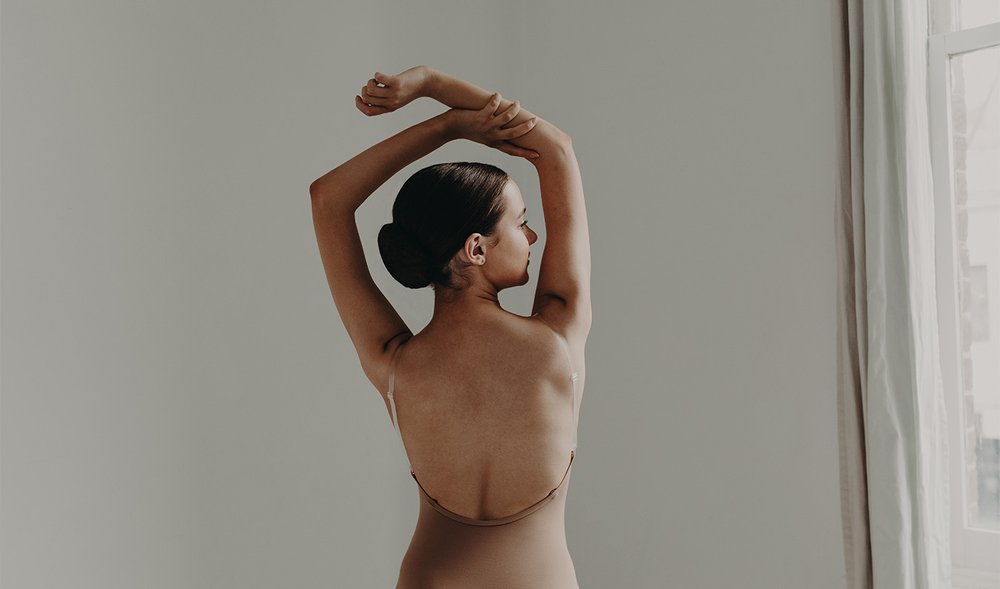 To an audience member, it seems like a flawless transition. But in reality, it can be a dancers nightmare if not executed properly. Having a couple of dances in between your first and second routine is a dream come true, but this doesn't always happen. Therefore, in this blog we've supplied some top secrets in being able to go from one costume to the next in a number of seconds AKA how to do a quick change!
FIND A HELPER
Quick changes can occur at a variety of dance events such as concerts, competitions, tv shows or tours due to the nature of the performance environment. Sometimes they're inevitable, but that doesn't mean you should go about them alone, as it'll only cause more anxiety or stress. First things first, ask someone to help you through the process as it's likely you won't be able to do it all on your own. This could be a fellow dance friend, teacher, parent or a crew member. For example, if changing from a commercial to ballet costume and removing your first costume, this helper might pop your hair into a bun, zip you up or hand over your ballet shoes whilst you change into your next costume.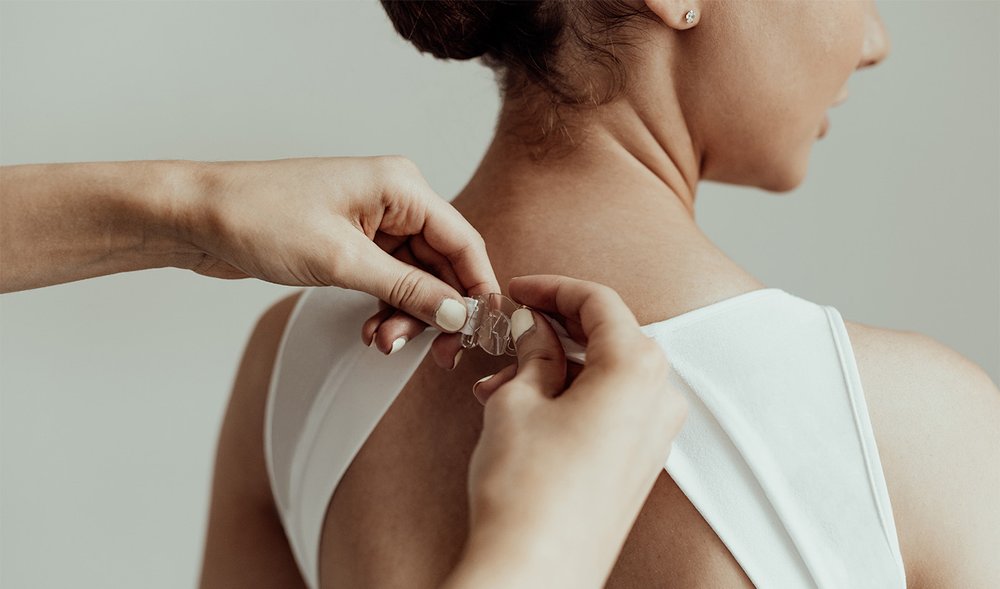 PLACE COSTUME SIDESTAGE
Placing your costume sidestage rather than backstage will be incredibly beneficial. For those super duper quick changes, you'll want to pop your costume, hosiery, hair accessories, dance shoes, drink bottle and deodorant close by 1-2 dances before going onstage or even better, prior to the event commencing. This will save you the hassle of frantically running to and fro backstage and forgetting items like that floral hair pin!
WEAR THE APPROPRIATE UNDERGARMENT
Finding the right undergarment can be the ultimate lifesaver! If your costume allows you to (provided you're not wearing a leotard with a low front cut for example), it might be useful to wear a body stocking underneath for some ample coverage and support like our Seamless Convertible Body Stocking. This makes life easier when changing in public as well. For mature students, wearing the appropriate brief and bra would also work well especially when changing into a costume with a low back leotard where a bra such as the Clear Back Bra With Cups would be perfect alongside our Seamless High Cut Brief. This will also be the best option for those willing to wear less layers for convenience and breathability purposes.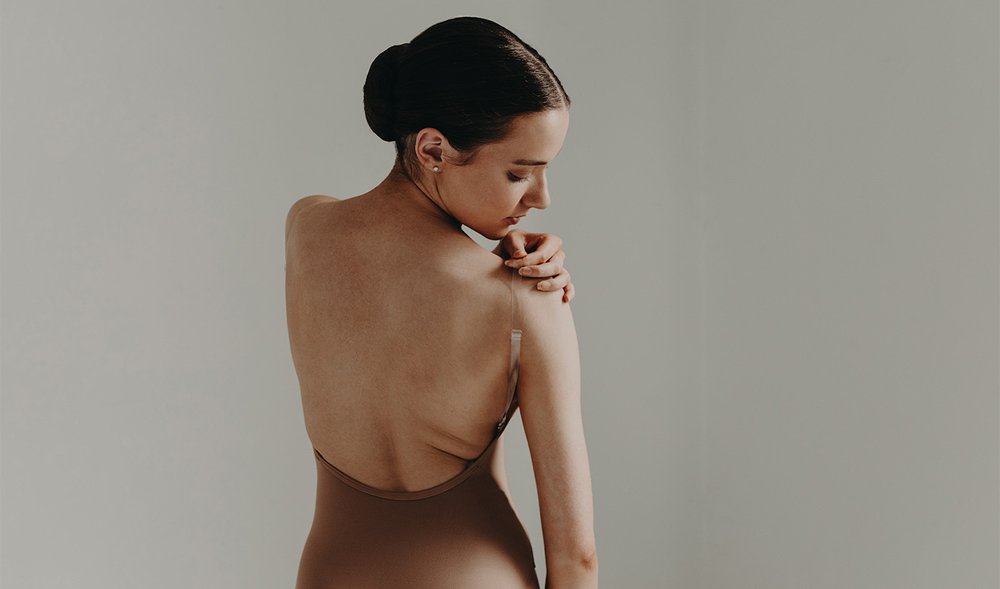 WEAR THE CORRECT TIGHTS
Likewise, if changing from a ballet to lyrical costume, wearing our Classic Dance Tight - Convertible would be ideal. All you need to do is untuck from your feet, roll them up to act as a footless pair and there you have it! When changing from a tap to a lyrical costume when a tights colour change is required, wearing a pair of salmon pink Classic Dance Tight - Footless beneath your tan Classic Dance Tight - Footed can be extremely handy so you can take those tan tights off in an instant.
HAVE A HAIR BOX HANDY
Place a Hair Box sidestage featuring Hair Box Content items like bobby pins, nets and hair elastics. By doing so, all items are easily accessible (especially with the minimal light sidestage) and ready to go for you or your helper to achieve that sleek braid, ponytail or bun.
HYDRATE
Put your Drink Bottle - DANCE nearby because after exerting so much energy in your first dance, you'll need just as much energy for the next. It's crucial to hydrate as you want to avoid feeling faint or dehydrated while performing.
FRESHEN UP
Place deodorant and/or a gym towel sidestage in case you have more time than anticipated. You will immediately feel refreshed and prepared to go back onstage. Maybe even pack your lucky perfume to give you that confidence booster!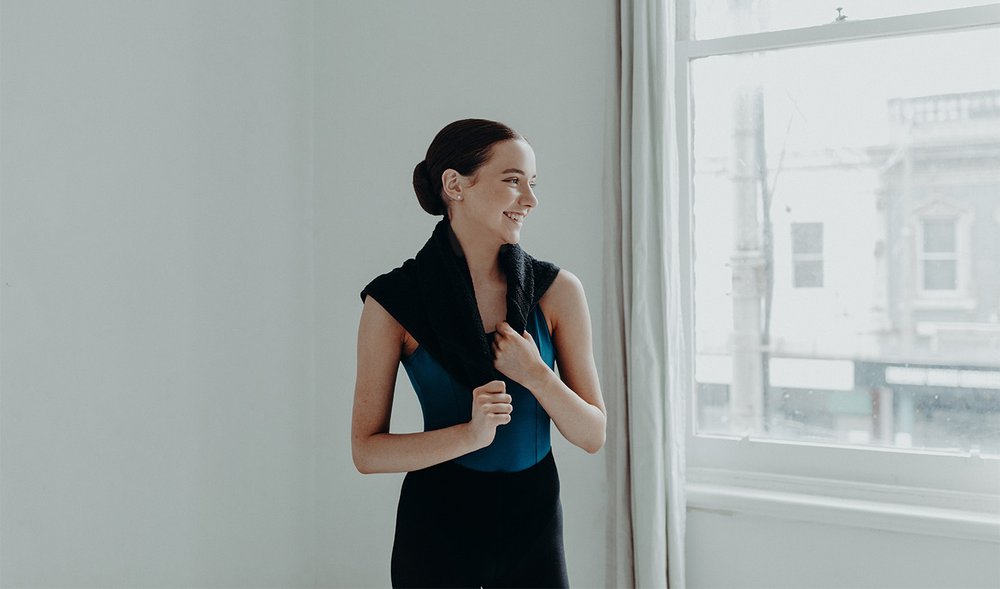 WHAT TO DO WITH CONSECUTIVE DANCES
For those that have consecutive dances in their concert schedule, we've got a plan! If the choreography permits you to exit the stage in your first dance, stay off stage for the remainder of the song and begin your quick change. When the choreography doesn't permit you to do so, make your dance teacher aware. Next, rehearse and pinpoint a time in the dance appropriate for you to leave the stage for your quick change. If you still require more time, ensure that the lights are out until you're ready. Understandably, this is not possible at every event and may only be achievable at a dance school concert.
To stop you from feeling ill prepared, try implementing these secrets into your next quick change. Remember, there's no harm in asking for assistance as those helpers have most likely experienced a quick change and know how to go about it in a calm and professional manner. Before you know it, you'll be quick changing from one dance to the next like a pro.
Article by Lara Divitcos
Photography by Elly Ford
Read More: