Piers and Andy. 
Honestly, if you are a true internet golfer, then you likely yelled aloud "Me and My Golf!" when you read their names. If you aren't, then no worries, we won't be revoking your internet street cred card anytime soon, but we will be giving you a little rundown of just who these two massively popular PGA Teaching Professionals are as well as their debut into the world of training aids. 
Curious? Well, lets get into it, shall we?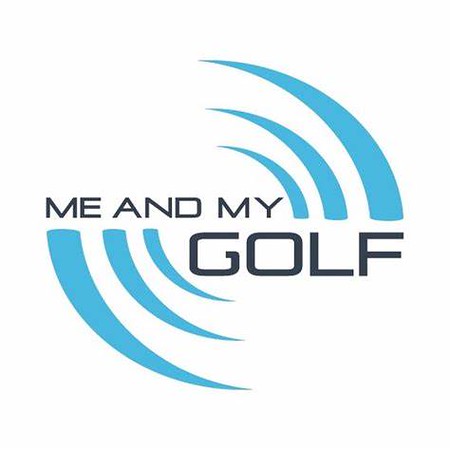 Me and My Golf
A quick rundown for those unaware, Piers Ward and Andy Proudman are the founders and purveyors of perhaps the most popular online golf instruction platform on the planet, Me and My Golf.  For over 20 years this duo has been coaching with the soul purpose of making improvement possible and accessible for golfers of all skill levels. Their philosophy is one that relates to so many golfers because they don't believe in one specific method or a specific kind of look of a golf swing, but rather the method of helping people improve with what they have. 
In 2011 they founded Me and My Golf and began creating instructional videos that address not just the swing but specific issues people are seeing in their own game and how to address, then correct, them. Starting on YouTube before founding their own online site and membership program, the duo have over 840,000 subscribers and more than 195 million views. 
Piers and Andy are also big believers in using modern technology to help golfers, and today marks their foray into not just showcasing training aids that can help, but now also creating them. 
The Breaking Ball Putting Mat
Before you say, "Oh, another putting mat!", you will want to take a step back and look at this the Breaking Ball Putting Mat. Yes, it's a mat with the typical distance and target indicators one would expect. Yes, it is a roll flat system that touts durability along with ease of use and storage. Of course, it comes in two different lengths of 7.5 and 11 feet to fit a variety of needs and spaces.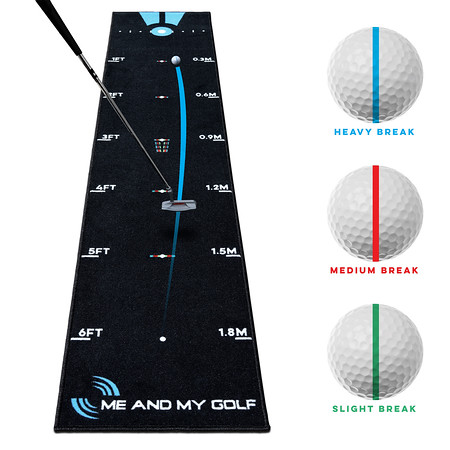 What makes it different? Well, the golf balls that come with it. What I mean is that each mat comes with three different color coded (single colored line) golf balls, each of which breaks a different amount which means golfers can now practice breaking putts indoors.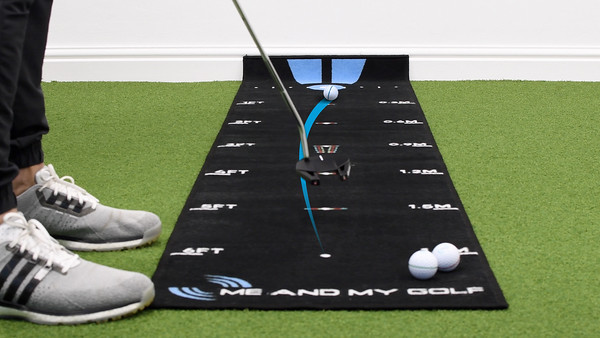 The potential for a putting training aid like the Breaking Ball Putting Mat is endless, as breaking putts and understanding them is something that even the best golfers struggle with at times. To be able to practice those in any way, and in a much more affordable manner, is exciting to say the least. 
Ball Striker, Stroke Trainer, and Target Towels
While the putting mat is exciting, what Me and My Golf have done with making golf towels viable and borderline elite training aids is mind bending. The duo is releasing three different towels, each of which is useable as a high-quality waffle-weave golf towel, as well as having a specific training purpose. 
The Ball Striker Towel has a cutout through the middle of it which serves the purpose of allowing the golfer to put it down at the range and hit golf balls in the opening. The towel has two different sides with different markings on it and can also be folded in half to do various impact work. The goal here is path, angle of attack, and alignment work in a simple and easy to use design that is certainly outside the box thinking, and potentially brilliant.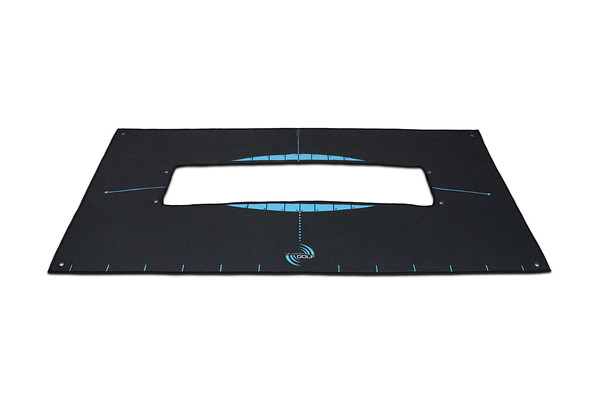 In the same vein is the Stroke Trainer Towel, although here there is no cutout. Instead, this solid towel is a two-sided design, one is a full-sized cup with target area to use on the practice green or at home, and the other is a putting stroke path aid for both straight and arc golfers. For those curious, there are gromets in the towel which will allow for tees to be placed to keep it stationary as well as taut.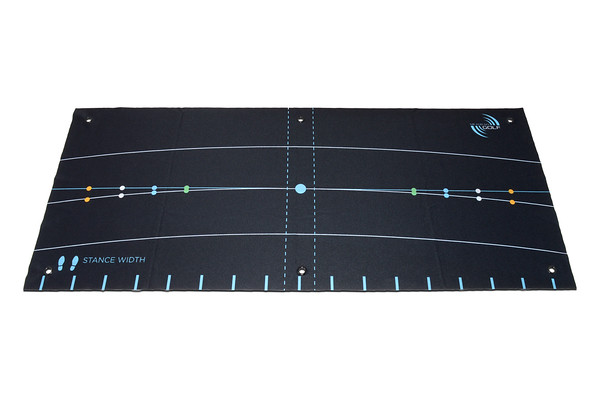 Finally, the Target Towel is a round towel with multiple purposes. One, is simply laid out normally to provide a literal target with a hole in the middle for short game practice from putting to chipping and pitching. When you flip the towel over and fold it into half or quarters however, you unlock additional uses of monitoring and ingraining path and pace in the short game.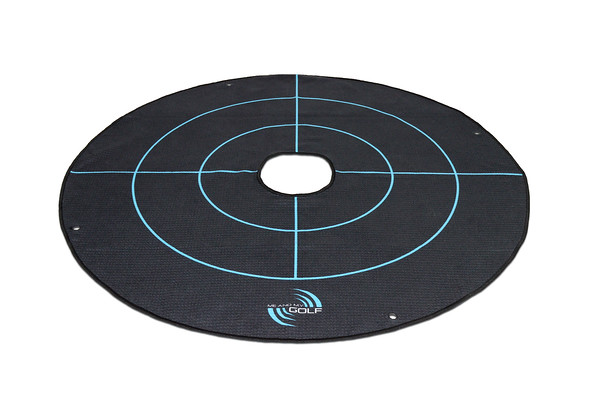 The Me and My Golf Way
All of these products will be available directly via Me and My Golf on their website here, with prices listed once they are released. However, as innovative yet simple as all of these are, they aren't standalone training aids as each will be accompanied by golf lessons for each product with the simple scan of the QR code on the packaging. After all, what good would training aids be without the feedback and instruction to get the most out of them?
Training aids in golf are always an interesting segment, and the key is finding a niche that makes sense and is easy to use. Have Me and My Golf done that? Are these something that catch your interest and intrigue? Jump into the conversation both on the THP Community or below in the comments and let us know what you think!
The post Me and My Golf Training Aids appeared first on The Hackers Paradise.