It's almost time to celebrate Her Majesty's Platinum Jubilee. What a milestone for our country. As usual Marks and Spencer have stepped up and delivered a wonderful celebratory range including of course several different collectible tins which they have become famous for. They are flying off the shelves at the moment so make sure to get in quick to grab one if you want. Marks and Spencer were kind enough to send us these items to sample and share with you all.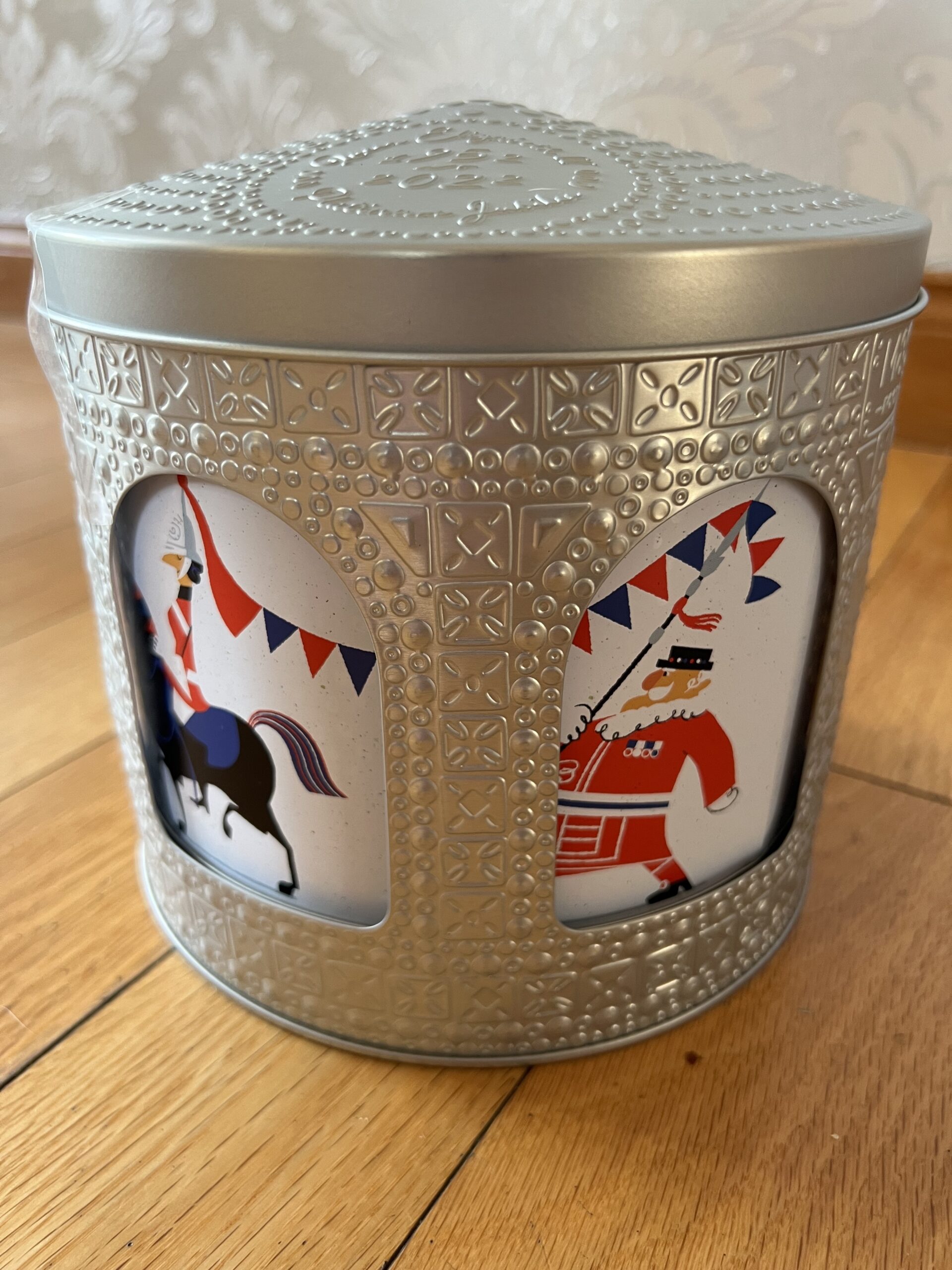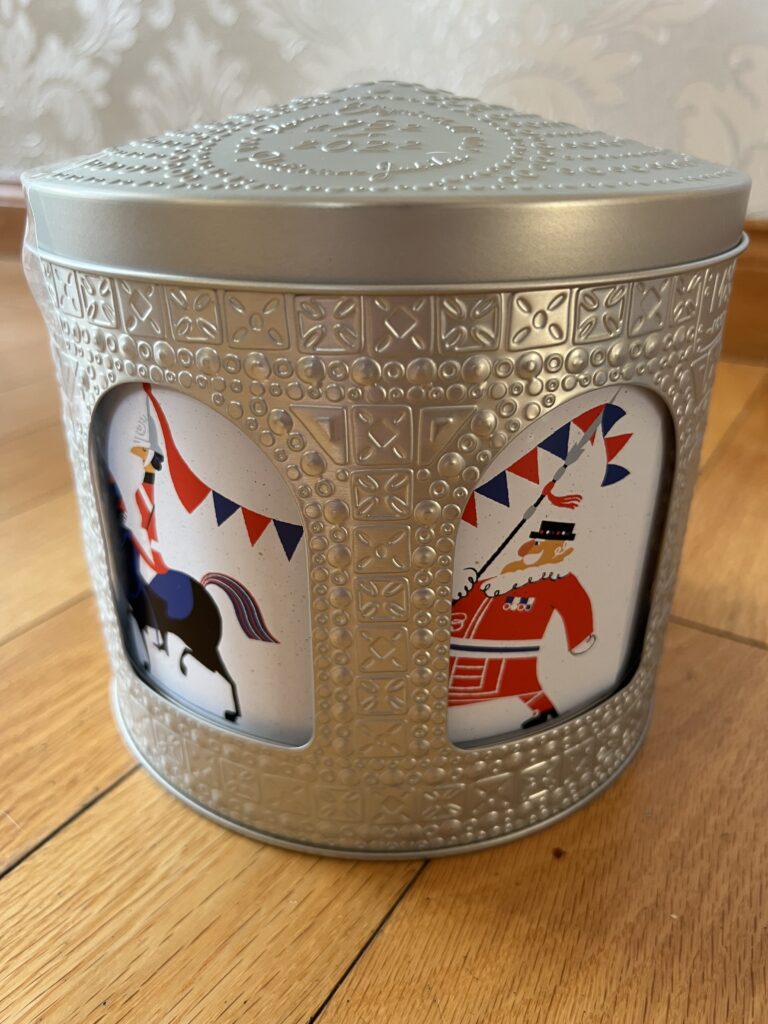 The first, and my favourite item in the range is Platinum Jubilee Rotating Musical Biscuit Tin. It plays, of course, the national anthem God Save The Queen. What a great thing to treasure for years to come. Of course we should talk about its contents which are just as delicious as the tin. All Butter shortbread and strawberries and cream shortbread. Delish!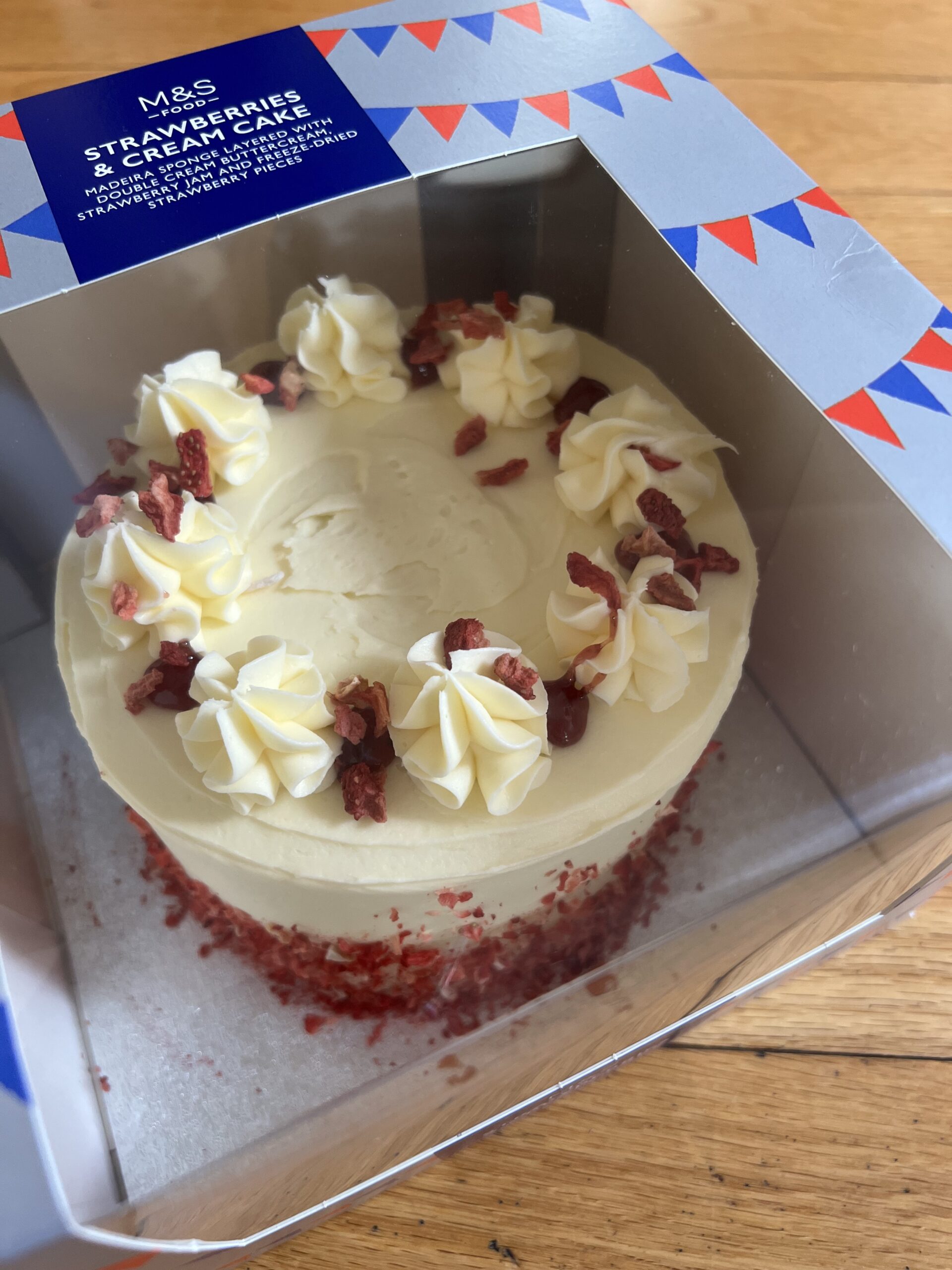 While we're on the topic of Strawberries and Cream I just must mention the Strawberries and Cream Cake. This is the biggest cake in the range and can easily serve a garden party of people if you choose to have one over the Jubilee weekend. Madiera sponge layered with double cream buttercream, strawberry jam and freeze dried strawberry pieces. Absolutly indulgent but perfect for this momentous event. The cake comes beautifully boxed too so would also make a wonderful gift if you're invited to someones Jubilee party!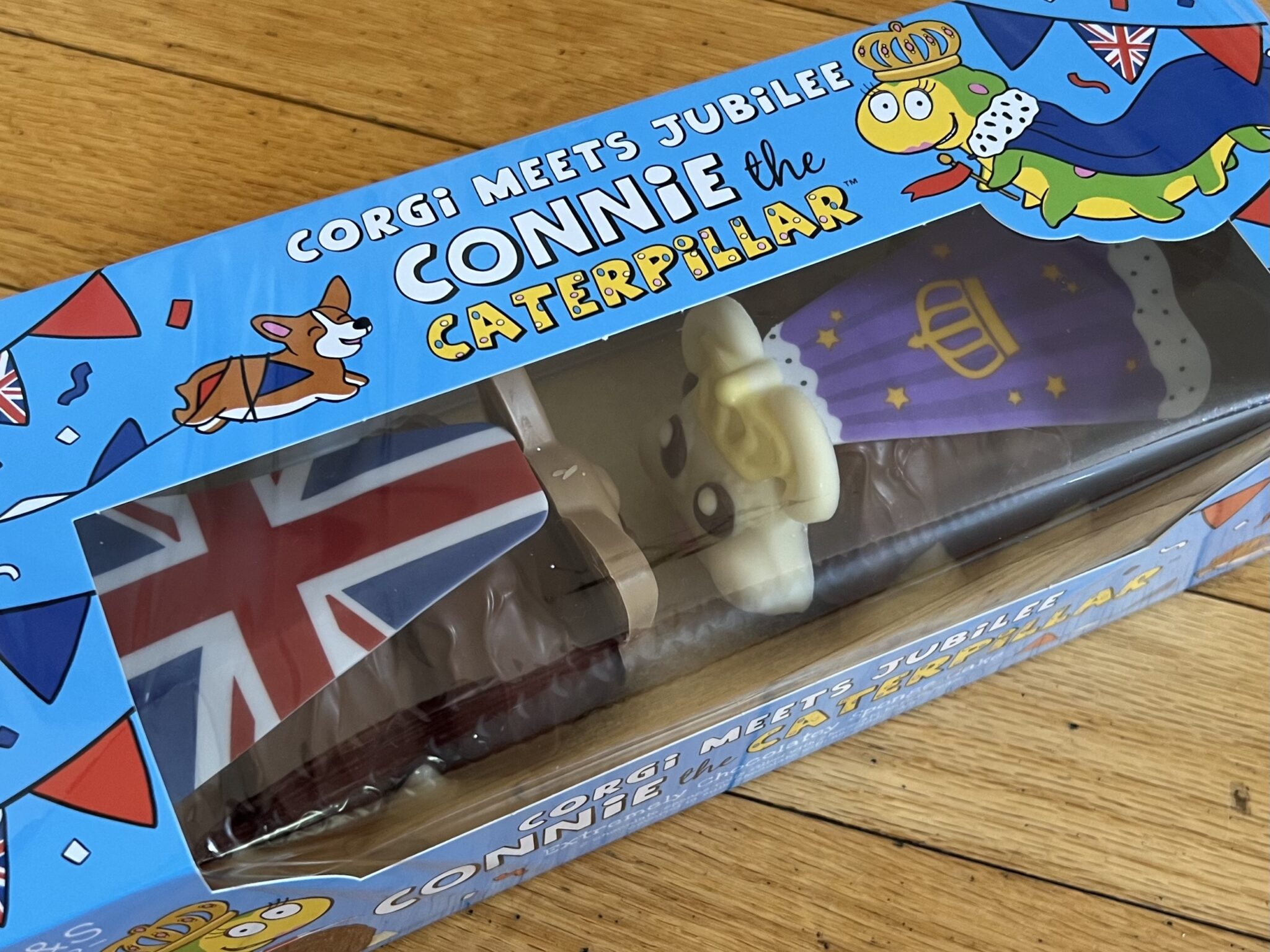 ANY celebration wouldn't be complete without Colin or Connie the caterpillar. So Marks and Spencer have unveiled their Corgi Meets Jubilee Connie the Caterpillar cake! Beautifully designed for the occasion and will take pride of place on any celebration table. Love it!
Back to the tins of course. There are another two tins available in the range to celebrate Her Majesty's Platinum Jubilee. One in red and one in blue. Two different designs. I feel that these tins will become our new biscuit tins (once we've emptied them of course). Filled with all butter shortbread.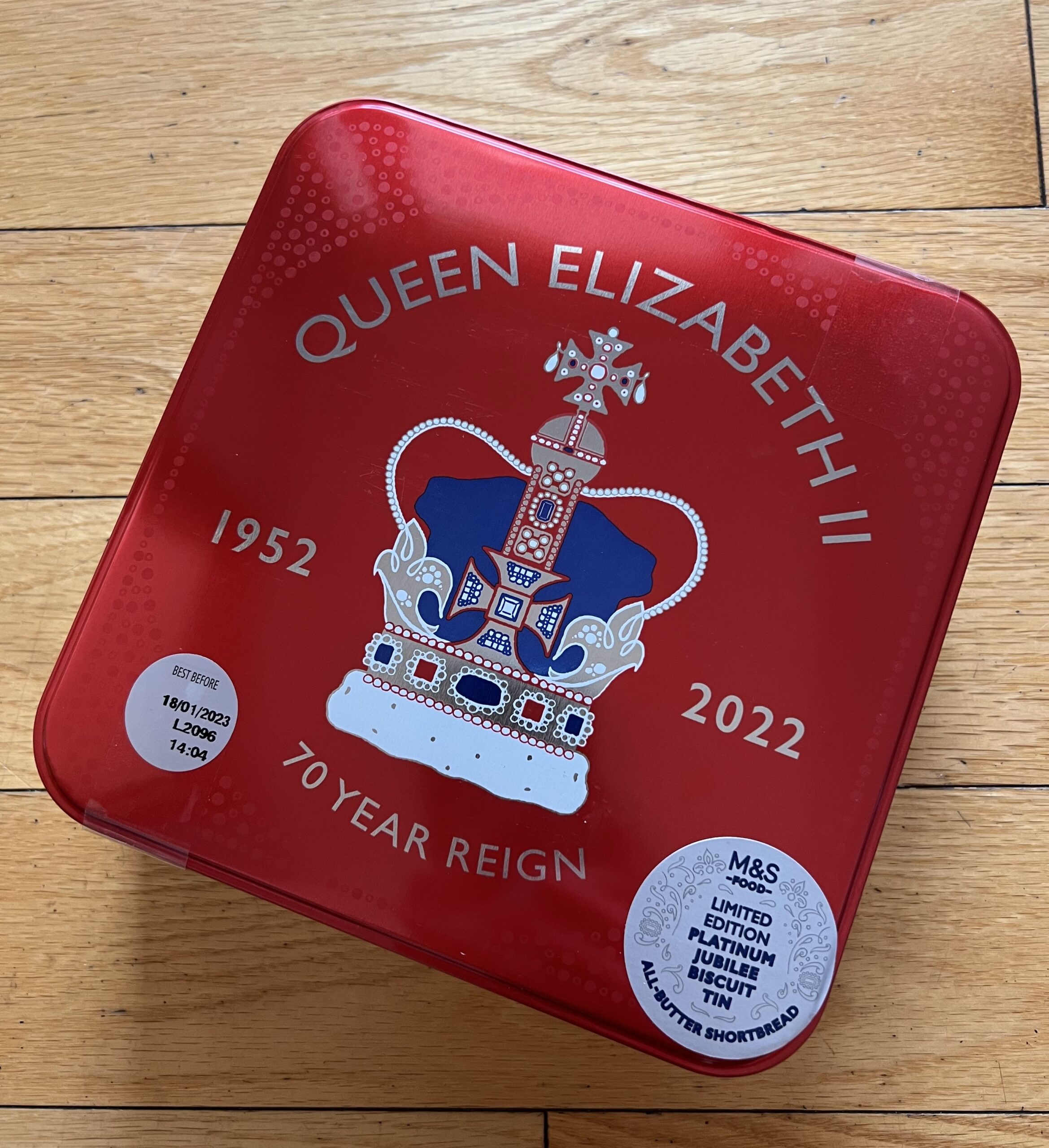 If you're after a smaller cake there is also a Raspberry Victoria Sponge which is just perfect with a nice cup of tea!
There are other bits and pieces in the range too such a candle, tea towel, mugs etc so make sure to check in store for the full range.
Happy Platinum Jubilee Your Majesty!