Distressing paint on wood frames is a simple and durable way to redecorate without spending a fortune. Just follow these simple steps. If you make a purchase using the affiliate links included, we may earn a commission.
Do you like to make home decor for your home? There is something about making it yourself so it perfectly matches your own personality and style. I love it!
Recently, I was given a bunch of frames from work. They are really nice frames but have the company logo on them.
I love my job but that doesn't necessarily mean I want it plastered all over my house.
So I came up with a fun way to paint over the frames and create some beautiful decor for my home at the same time.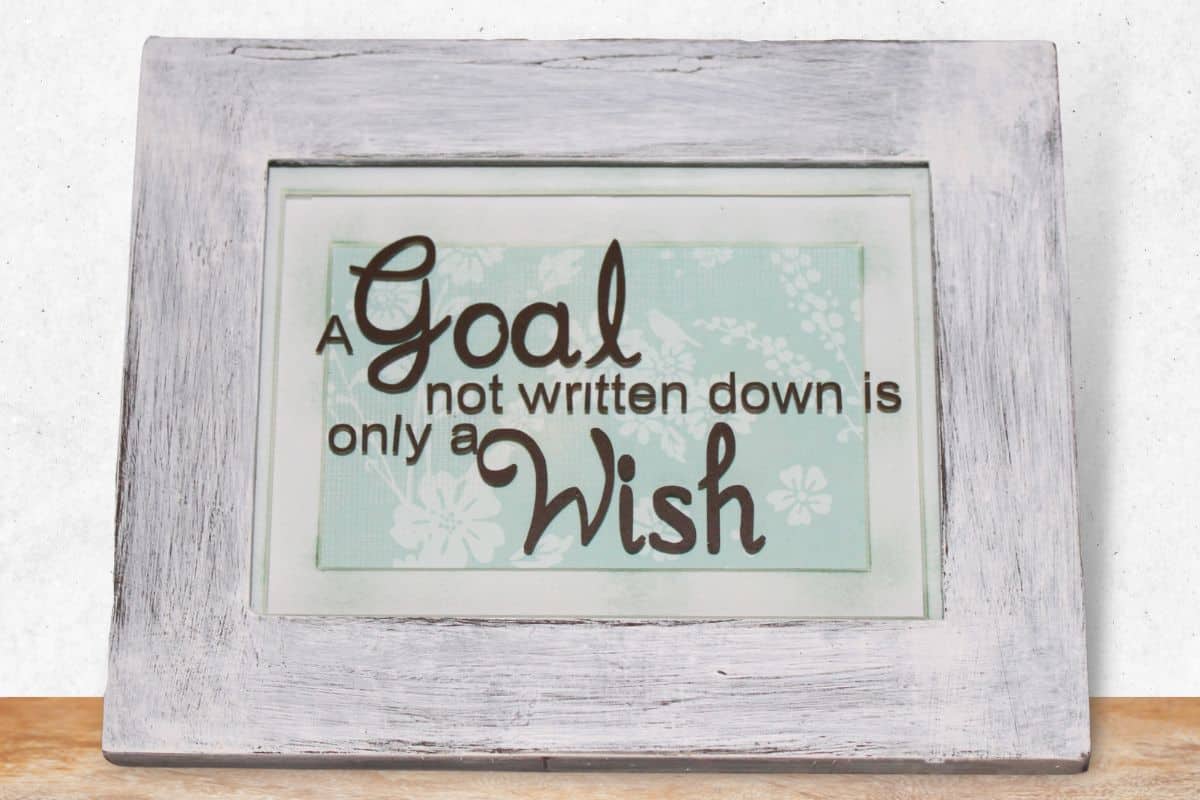 The technique used here can also be used to paint distressed furniture, but I recommend painting something small to get the hang of it before moving on to a larger piece of furniture.
You can also select any paint colors you like. I recommend a darker color for the base color and a lighter color for the top coat.
Painting Tutorial:
Begin by taking the frame apart so you are left with the outer wood frame to work with.
The next step is to paint the base coat over the entire surface, this will cover the original finish. For me, it was dark brown paint.
The paint job I am going for is a scratched/weathered look and there are many different methods you can go with.
My trick is using a little bit of a plastic shopping bag. I cut my bag into 4 pieces.
Scrunch it up, and use that to wipe on the white paint over the entire piece.
Don't use a lot of paint at one time, you want a thin paint layer and for it to almost feel dry as you are wiping it on.
For the best results, apply many thin layers of paint, so the piece has many layers of strokes.
This technique of painting will give you a scratched look with lots of stroke lines.
After the frame had been painted with the grocery bag, grab a sanding block and do a bit of light sanding to rough it up even more.
Add a Quote: Optional
I used my Cricut to cut the quote out of brown vinyl and applied it to the glass of the frame.
The quote I used is one of my favorite quotes, "A goal not written down is only a wish".
Add a rectangle of cute patterned paper to the back of the frame and reassemble the frame.
Easy peasy and the final result is so cute!! Now I have a new inspirational piece for my living room, and it totally matches my farmhouse style.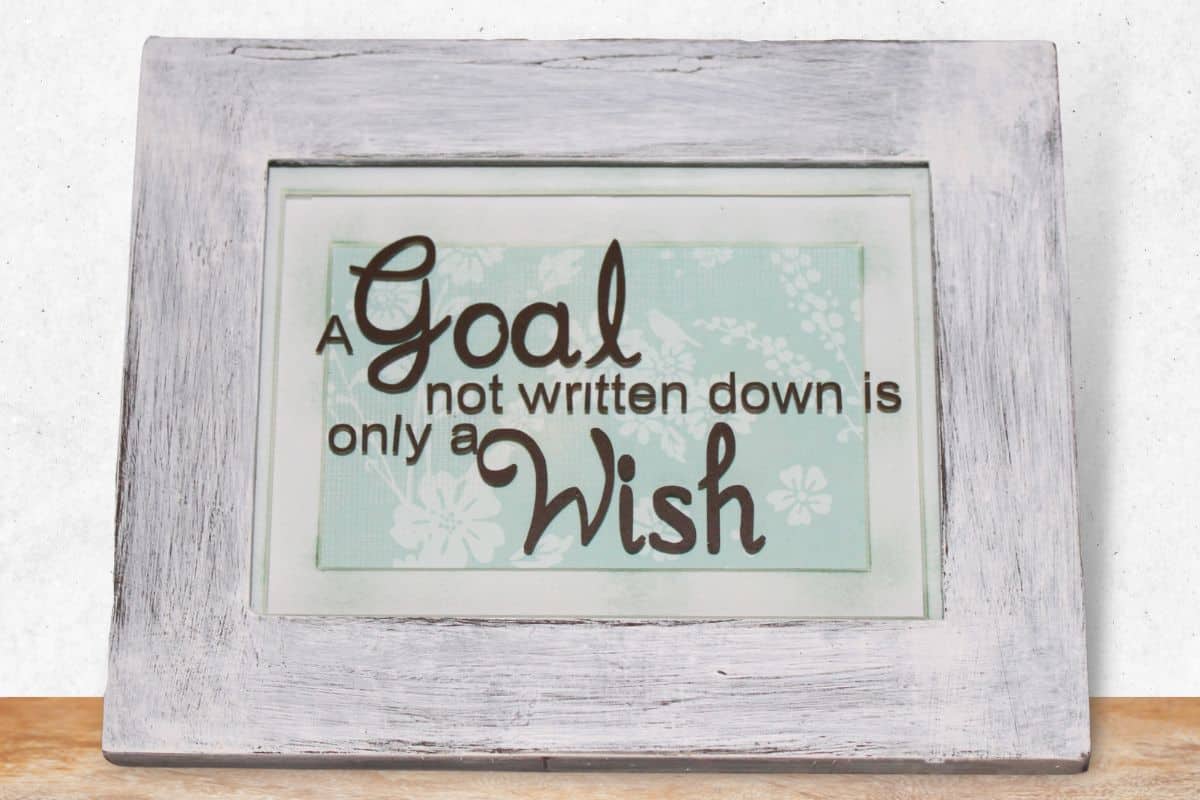 What fun ideas do you have for craft projects that could you use this distressing technique?
Frequently Asked Questions:
How do you make paint look weathered?
You can make the paint look weathered and old by not doing a good job of painting. Miss spots, show brush strokes and then sand unevenly to give an even more distressed look.
What can I use instead of a grocery bag?
If you don't have any grocery bags, you could use a garbage bag, a dry crunchy towel, or even steel wool. You want a material that the paint won't really soak into and will give you lots of harsh lines while painting with it.
By design, a paintbrush applies paint smoothly which is not the end result we are going for.
It is also a good idea to keep a paper towel handy to wipe up the excess paint after each stroke.
Can you use regular paint to distress?
You can use any type of paint, including acrylic paint (also known as craft paint), latex paint, and oil-based or water-based paints. The distressed look comes from how it is applied.
What kind of sealer should I use?
When sealing I would recommend a polyurethane sealant with a matte finish. Since you are going for an antique distressed wood look, you don't want the finished project to be shiny.
The best part of using a sealant is your furniture piece will look old for a long time! Yeah, it's a little ironic.
Our Crafting Essentials List:
Follow The Crafty Blog Stalker
The post How to Distress Acrylic Paint on Wood Frame appeared first on The Crafty Blog Stalker.