The bathroom is one of the most important rooms in any home. It's a place to relax, unwind and take refuge from the world outside. But it can also be a source of beauty and style, adding character and charm to your interior design scheme. Modern designs are so popular many homeowners opt for minimalistic looks that lack personality or warmth. However, there is an easy way to combine traditional and modern elements in your bathroom without compromising on either aesthetic.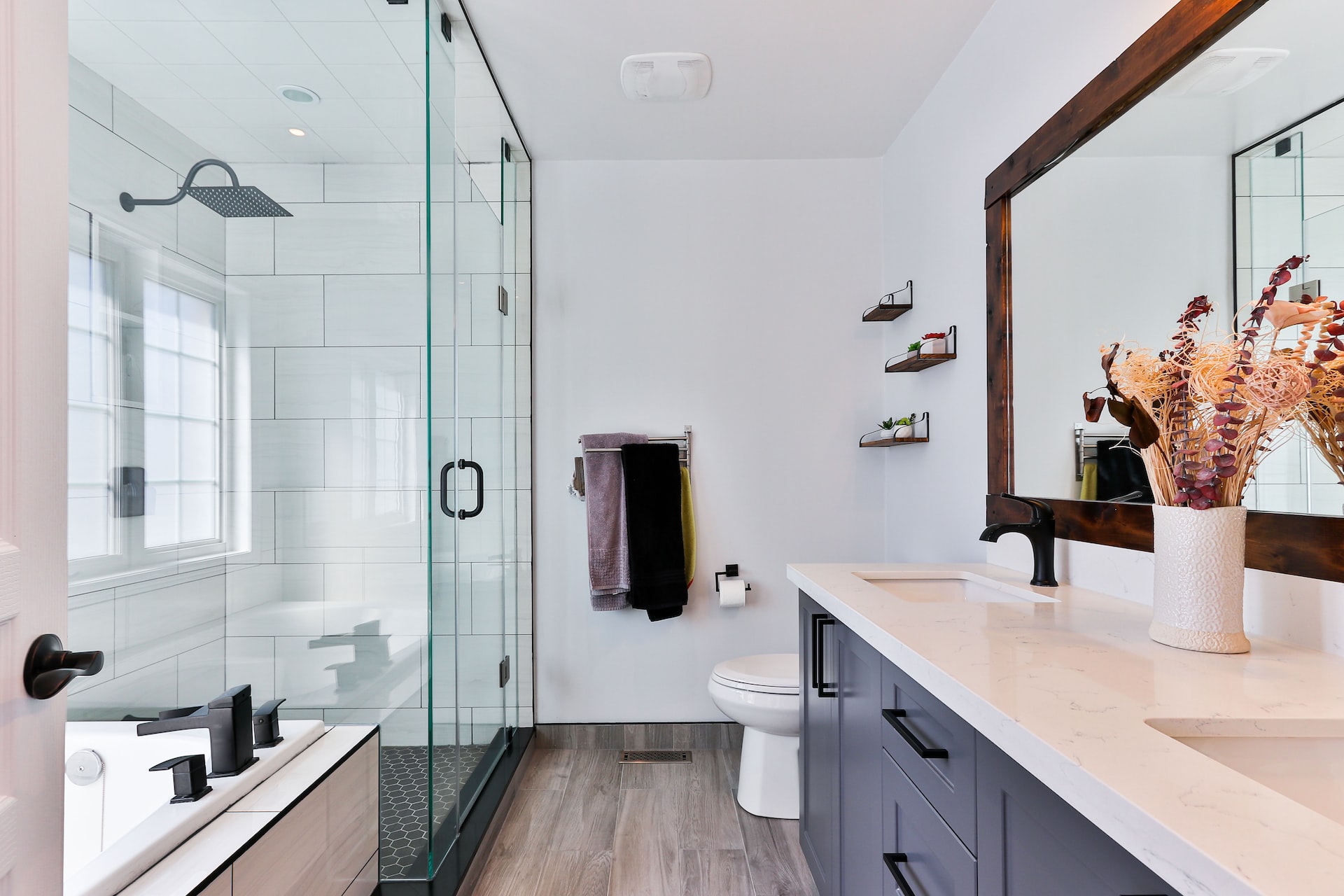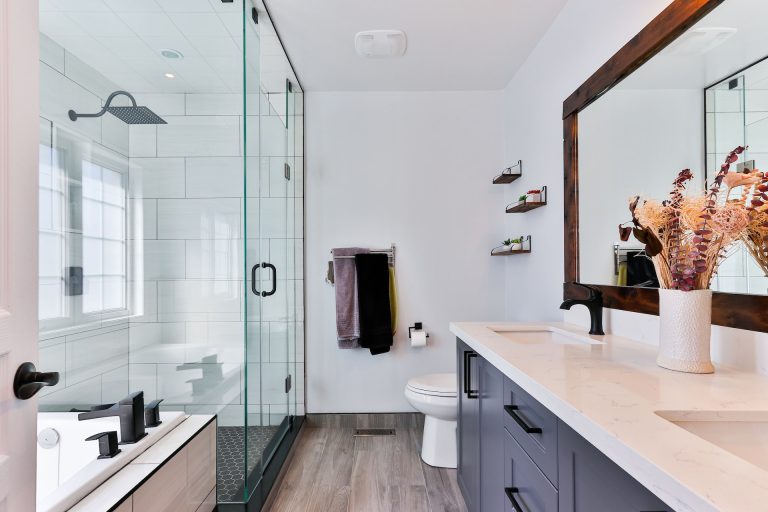 1. Add an Infrared-Sauna
Adding an infrared sauna to your bathroom is a great way to combine modern and traditional elements in your interior design scheme. These infrared-saunas use far-infrared heat, penetrating deeper into the body than regular saunas, providing a more intense experience that can help relax muscles and improve circulation. The warmth of the heat also creates a soothing atmosphere while giving off a comforting glow.
When choosing an infrared sauna for your bathroom, look for one with a classic design and modern accents. This will help to tie the traditional and modern elements together, creating a cohesive look in your bathroom setting. It's also important to check if the model has safety features like automatic shutoff timers or temperature settings, so you don't overheat during use.
2. Install Wooden Floors
Wooden floors can instantly add a touch of tradition to any space, especially when combined with modern elements. Consider installing a wood-look vinyl flooring, as this is an easy way to get the look of natural wood without having to go through the hassle and costs associated with installation. Alternatively, you can opt for authentic wooden floors if you have the budget and prefer natural materials in your home.
When choosing wooden flooring for your bathroom, consider light-colored woods like maple or oak. This will help brighten the space and make it feel more inviting. You can also install a rug in the same color family as your wooden floors for an extra touch of warmth and tradition.
3. Hang Traditional Wallpaper
Wallpaper has been used to decorate homes for centuries, and it can still create a traditional look in your bathroom today. Choose an ornate pattern or classic motifs like stripes, damask, or florals, and hang it on the wall behind the sink. This will instantly add a touch of elegance to your space. At the same time, blending with the modern elements in the rest of your bathroom.
Alternatively, you can opt for a more subtle approach and choose wallpaper with a muted color palette. This will hint at tradition without overwhelming the modern elements in your bathroom setting.
4. Choose the Right Fixtures and Fittings
Fixtures and fittings tie together both traditional and modern elements in your bathroom. For a classic look, choose brass taps, showerheads, and towel rails designed with an antique feel. This will add a touch of timelessness to your space while blending perfectly with any modern elements you may already have installed.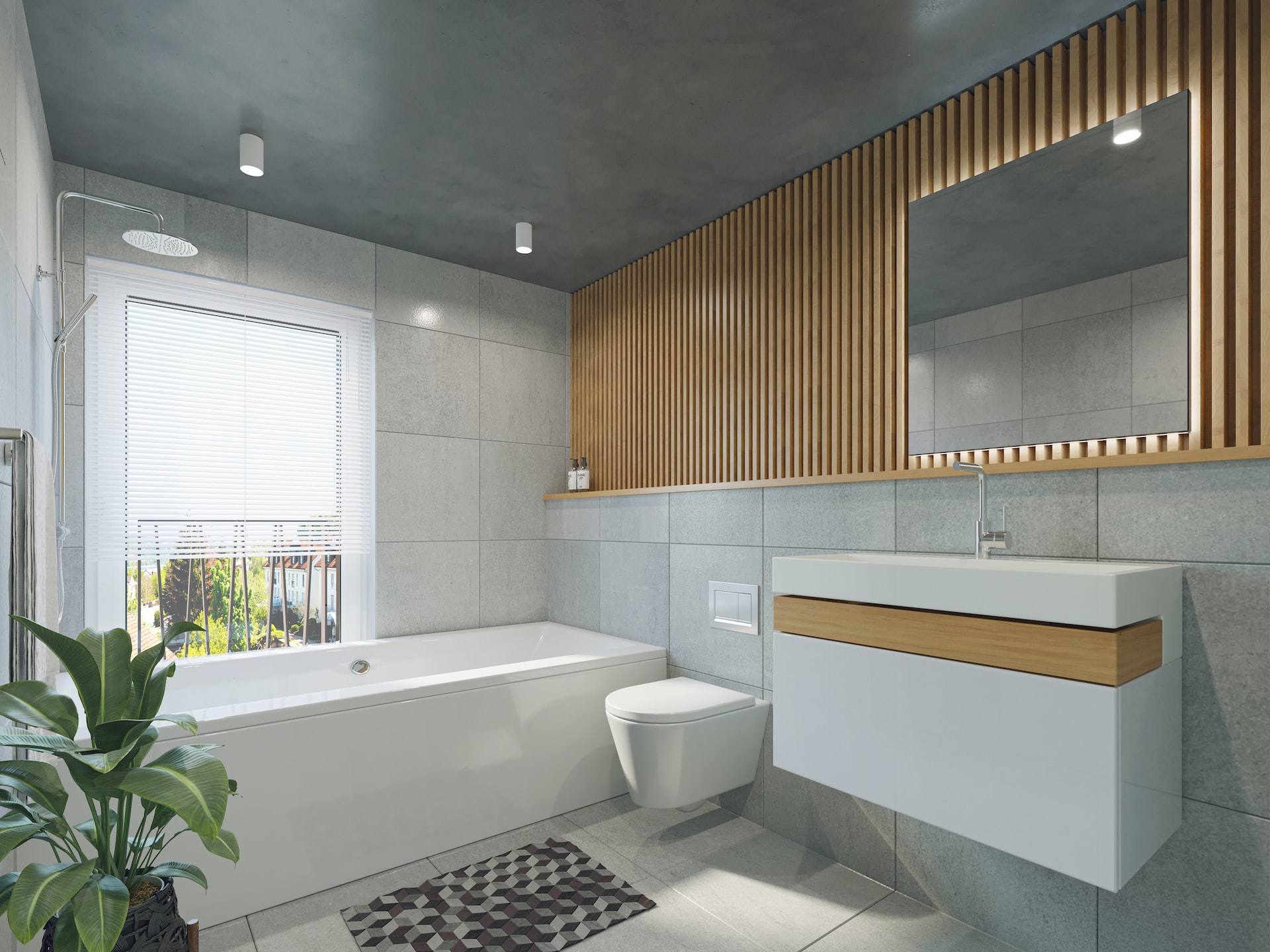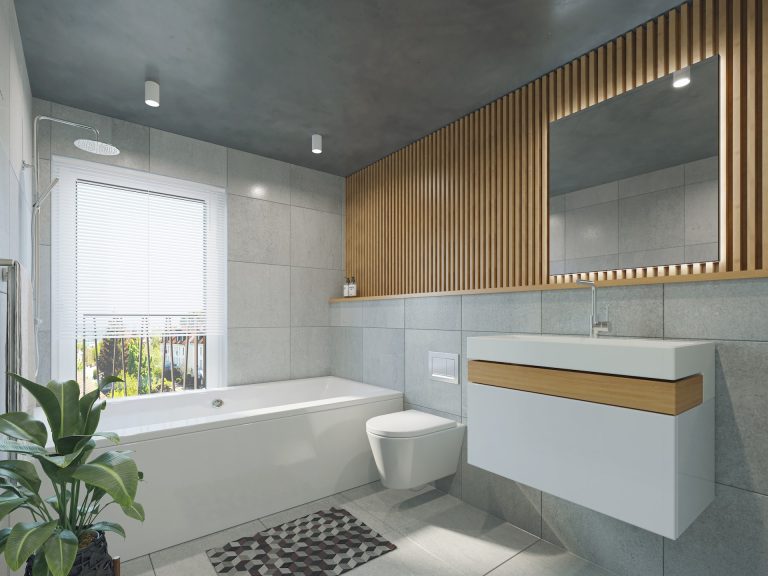 Choose fixtures and fittings with clean lines and a sleek finish for a more contemporary look. This will help maintain your space's modern feel while incorporating traditional elements into your interior design scheme.
5. Consider Colors and Textures
The colors you choose for your bathroom can combine traditional and modern elements. Stick to neutral tones like beige, gray, or white if you want a more contemporary look, as these will blend seamlessly with any modern features in your space. Alternatively, opt for warmer shades like red or yellow to create a cozy traditional atmosphere in your bathroom.
You can also use textures to add a touch of tradition and interest to your bathroom. Add a velvet robe hook or glass mosaic tile around the bathtub for subtle hints of luxury, or opt for an intricately patterned shower curtain for more eye-catching appeal.
6. Add Accessories to Bring it All Together
The perfect finishing touch to any bathroom renovation is the addition of accessories. This is where you can combine traditional and modern elements in your design, creating a unique and stylish look that reflects your style. From timeless antiques to contemporary pieces, there are countless ways to add personality and character to your space with the right accessories.
When choosing the right accessories for your bathroom, think about what will work best with each design element. For example, if you have chosen an antique-style showerhead or taps for a more traditional feel, consider adding vintage-inspired items like a clawfoot bathtub or an ornate mirror frame. You can also choose simple but classic pieces, such as wooden baskets or storage crates for extra storage without disrupting the flow of the room's design scheme.
By carefully combining traditional and modern elements in your bathroom, you can create a unique look that's both timeless and stylish. You can easily achieve the perfect balance of tradition and modernity with the right fixtures, colors, textures, and accessories. Whether you're looking for a classic or contemporary look, the right design choices will help create an inviting and timeless space.
The post How To Combine Modern And Traditional In A Bathroom Setting appeared first on Style Motivation.