Guys, we will talk about decorating your home on a budget because we love to do things around the house and save money.
Sometimes there's nothing better than giving your home a fresh lick of paint or a total refurbishment – but these things require extra (or a lot of!) disposable income. So since becoming a mom, I have always kept my eyes peeled for decorating tips that won't cost the earth.
I've picked up some valuable tips over the years that can make a big difference on a small budget and have discovered how much of an impact small changes can create, such as a new coat of paint or hanging a pair of statement curtains. So here are some of my tips on how to decorate or update your pad without splashing the cash too much.
Let's begin!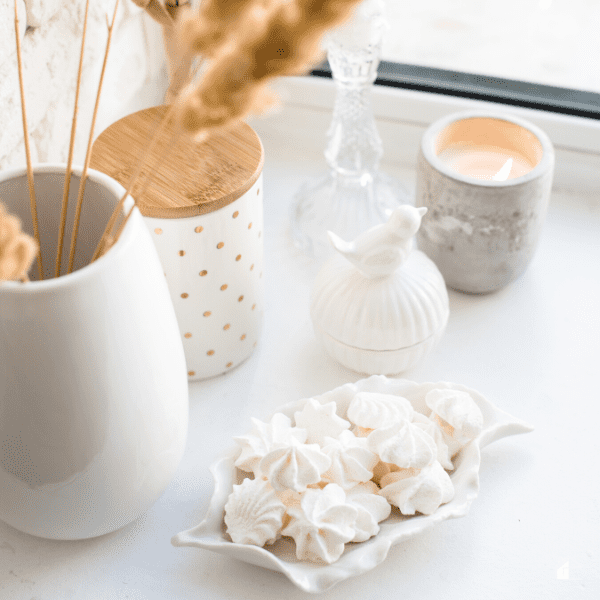 How much should I budget to decorate my house?
So, you've just moved into a new house and are eager to make it your own. But decorating a whole house can be daunting, not to mention expensive. So how do you decorate on a budget?
When it comes to decorating your home, there is no one-size-fits-all answer. Instead, the amount you'll need to budget for furnishings will depend on several factors, including the overall cost of your home and your financial situation.
The first step is to take inventory of what you already have. For example, do you have any furniture that can be repurposed or upcycled? Are there any DIY projects you can tackle?
Once you've sorted through what you already have, it's time to start shopping around. Compare prices between different stores and look for sales and discounts.
If you're on a tight budget, you may need to be more creative in your approach to decorating, but there are plenty of ways to decorate on a shoestring. You can find great deals on furniture and decor by shopping secondhand or scouring clearance sales.
And with a little ingenuity, you can turn even the simplest items into stylish pieces that reflect your unique taste. So whether you're decorating on a shoestring or have a more generous budget, the key is to focus on what's important to you and make sure that your home reflects your style.
How can I make my home beautiful on a low budget?
There are many ways to decorate your home on a budget. One way is to shop at thrift stores, garage sales, or online marketplaces for secondhand furniture and decor. You can also DIY your decor by repurposing old items or crafting new decor from scratch.
Another way to save money is to choose decor that can serve multiple purposes, such as a coffee table that doubles as storage or a hanging planter that can also be used as a towel holder in the bathroom. With creativity, it is possible to decorate your home beautifully without breaking the bank.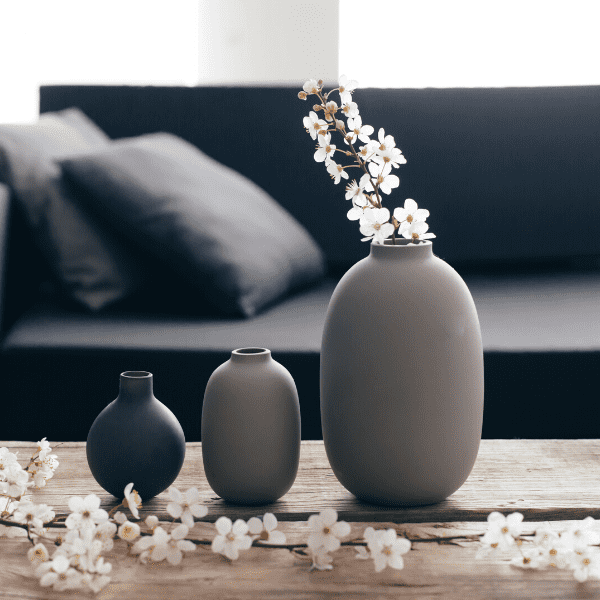 Decorate Your Home On A Budget
Related posts:
Make your paint last
If your rooms need refreshing, you can cut the paint cost by gluing chair rails (also known as dado rails) to the walls and only paint the lower part in a bold new color. This adds a pop of personality but allows you to keep an airy, bright look to a room.
Alternatively, wallpaper one wall and make it a feature or focal point. If you want to make the change more minor, papering the back of large bookshelves can add color to a room without changing its makeup.
Be creative with wall space.
I am all for creating your displays, wall art, or ornaments, as they cost nothing and add your personality to your home's fabric. For example, shells from the beach displayed in a nice bowl make a beautiful piece of living room table art.
Use your creative skills to paint a simple picture or throw together a collage of family photos – or if your art skills leave little to be desired, large canvases painted in one color can make a difference to a lounge area.
Customize your furniture
Customize store-bought plain lamps with arts and crafts (this is especially great for kids' rooms), or change the shade to something bold and bright.
In the bedroom, you can fake a headboard by painting the area behind the bed or get a new pair of curtains for a reasonable price.
In the kitchen, give the cupboards a fresh lick of paint in a new color. I also find that changing fixtures like doorknobs, faucets, and kitchen cupboard handles can dramatically reinvigorate rooms.
Refresh your front door. Finally, minor changes to the front door can create a great new look on entry. Repaint the door, update the numbers with more ornate digits, throw in a fun welcome mat and decorate with plants.
Decorating on a budget is easier than you think and can work out better in the long term – both for the look of your house and your pocket. Good luck getting handy!
Your turn: You read decorating your home on a budget, and now we want to know your thoughts or tips about it. Please share it with us!
The post How Can I Make My Home Beautiful On A Low Budget? appeared first on My Stay At Home Adventures.