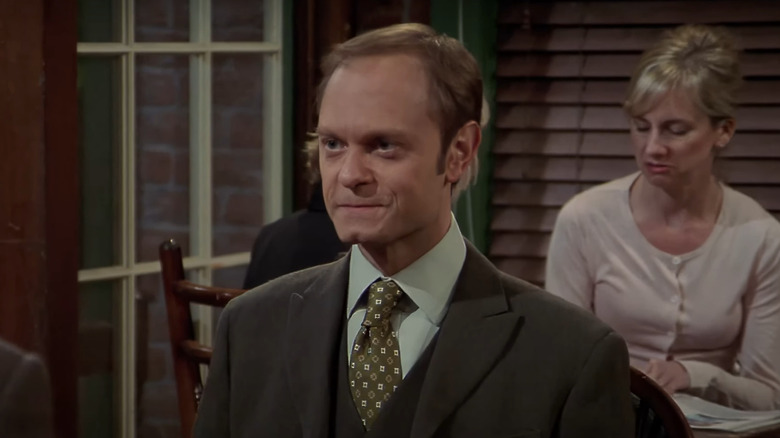 "Frasier" seems so quintessentially of that '90s sitcom golden age it's undoubtedly going to be weird to see the lovably pretentious radio therapist emerge in the streaming age. Regardless, that's exactly what's about to happen, with the "Frasier" revival set to debut on Paramount+. An actual release date remains unconfirmed but production appears to be underway, setting the stage for a likely 2023 launch on the streamer.
The original series ran from 1993 to 2004 and remains one of the more beloved TV comedies of the time. Aside from Kelsey Grammer's impeccably pitched performance as the man himself, the "Cheers" spin-off was a hit due to its excellent supporting cast. Whether it was the late John Mahoney providing the perfect foil for Frasier as his blue collar retired cop father, Martin, or Peri Gilpin's Roz who lent a similarly grounding energy to the series, the show's cast was part of what made it great.
Which is why the question of who's coming back looms large over the upcoming revival — not "reboot," as Grammer has made clear. And perhaps the biggest question mark has been over the return of David Hyde Pierce and his character Niles — Frasier's equally endearing and pompous brother. Well, it seems we've finally got some closure on that, and the news isn't all that reassuring.
Frasier Is Heading In A New Direction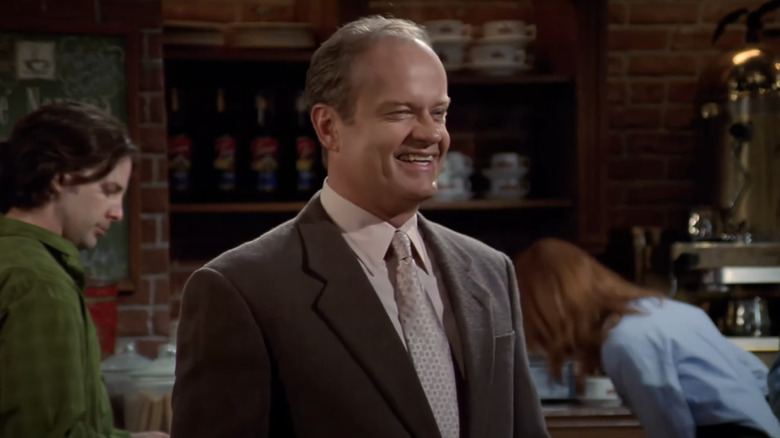 Pierce  won four Emmys for his work on the show, but he's since taken his talents to the stage. He's cultivated an impressive career in the theater, appearing in everything from "Curtains" on Broadway to "Hello, Dolly!" alongside Bette Midler. Between his stage roles, he's cropped up on TV with appearances on "The Good Wife" and most recently as Julia Childs' husband, Paul, in HBO Max's "Julia." But there's no doubt his most recognizable mainstream role remains that of Niles, which would mean his return to the character would be big news for the "Frasier" revival.
Unfortunately, its' not looking good on that front. Grammer, fresh off declaring himself to be the real key to show, told People in a recent interview that Pierce simply wasn't all that interested in the "Frasier" revival:
"For a while we were going to try to bring back the whole cast, the whole legacy cast ... David basically decided he wasn't really interested in repeating the performance of Niles."
The "Cheers" alum went on to put a positive spin on the news, saying that Pierce not being involved "took us to a new place" and that it led to the creation of "an entirely new life" for Frasier.
David Hyde Pierce Doesn't Miss Niles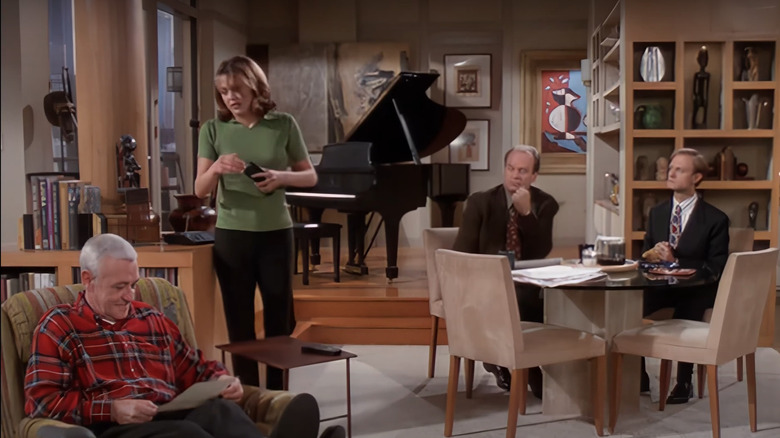 Grammer's latest comments fit with Pierce's own, with the actor telling Vulture in June 2022 that, since "Frasier" ended, "I don't have a strong feeling that there's anything more that I can think of that I need to say about [Niles]." He went on to seemingly confirm Grammer's claim that he just wasn't interested in the project, saying, "In terms of my own drive and interest, no. I love those characters, but I don't miss them."
It all seems a bit hopeless that the original gang will reunite at this stage, but that's not the whole story. While the original gang clearly aren't going to become regulars on the new show, there's still the potential for some of them to drop in on the doctor and his new life — á la "Frasier" with the original cast of "Cheers." Asked about whether he was open to appearing on the revival show, Pierce said, "Yeah ... all of that is deeply important to me. And I would never disrespect that in such a way as to say just offhandedly, 'Oh, no, thanks. I'm not going to do that again.'"
Frasier Vs 2023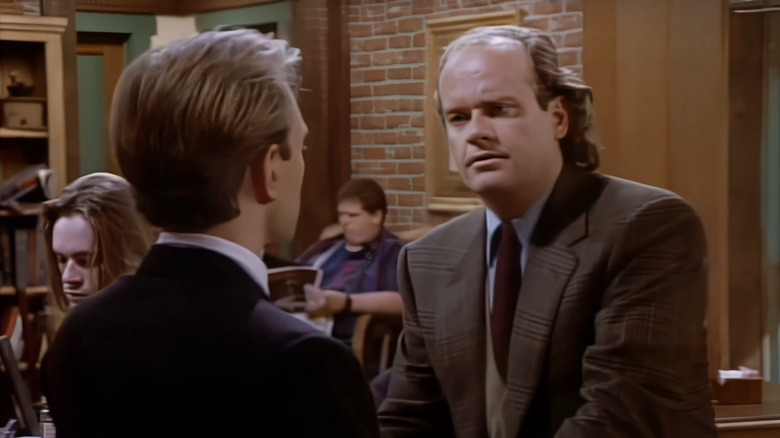 At this stage, it's hard to say whether this whole "Frasier" revival is a good idea. Aside from the titular character living a wholly different life to the Seattle-based one we're all used to from the original series, little else is known about exactly what he'll be up to this time around. Grammar has made comments which suggest Frasier will be "rich beyond his dreams" for the new show, which will likely find him in Chicago, considering that's where he was headed at the end of the show's 11th and final season. Grammar also told People that he and his team will "certainly be responsive about the fact that there was a brother and such," but that Frasier's new life will be "one of new friendships." All of which suggests there's not much hope of seeing Roz or Jane Leeves as Daphne show up in any regular capacity.
I can't help but think that's a shame. While it would be silly to retread the same ground as the original show, "Frasier" managed to capture something quite rare in its depiction of its charmingly elitist protagonists, much of which was down to his supporting characters. The odds of recapturing that kind of magic seem fairly slim — though not impossible. That said, perhaps "Frasier" needs a complete overhaul to be successful in an age where the prestige drama and MCU command most people's attention. Again, we'll have to wait to see just how good the new version of the show is and whether Niles will bless us all with a brief cameo. But considering his competition in 2023, Frasier's gonna need all the help he can get.
Read this next: The 15 Best Comedy Duos Of All Time
The post Why David Hyde Pierce Isn't Returning As Niles For The Frasier Revival appeared first on /Film.