A guest post by Amber Ramsey . . .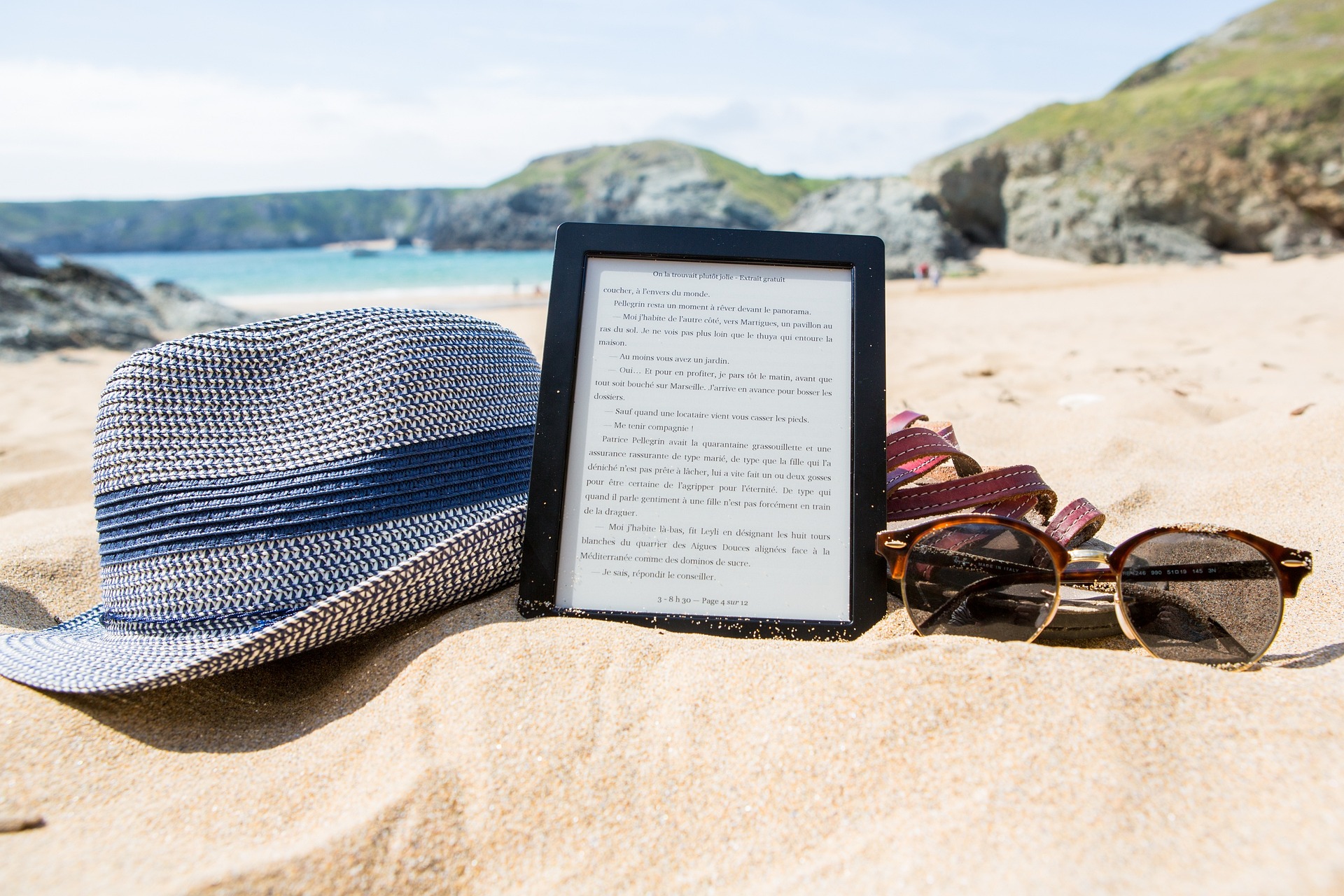 With some thoughts from The Grammar Diva!
*******************
Amber is a career woman. She's fierce, confident, and has the "can do" attitude we all strive for. Like most of us, she started out in the corporate world, but she found that her fire, spirit, and creativity were better suited to the entrepreneurial lifestyle. Amber has been on both sides of the desk, as an employee and the boss, so she has plenty of career advice to share.
Ebooks have become increasingly popular in recent years as a way to consume content. According to a study by Pew Research Center, three in four Americans have read an ebook in the last twelve months. That number is only going to increase as technology continues to advance. So why should a writer create an ebook? 
Why Create an Ebook?
If the fact that lots of people are reading ebooks isn't enough reason to make one, there are plenty of other benefits to consider as a writer. Here are a few of them:
Ebooks are easy to produce. All you need is a computer and some time. Once your book is finished, it can be published and made available for sale almost immediately.
Ebooks are cost effective. There's no need to print and ship physical copies of your book. You can sell your ebook as a PDF or distribute it on sites like Amazon 's Kindle Direct Publishing.
Ebooks are environmentally friendly. By avoiding traditional print methods, you're helping to save trees and conserve energy. This is especially true for frequent readers who purchase many books.
Ebooks can be updated easily. If you find an error in your book or want to add new content, you can simply upload a new version without having to reprint and redistribute physical copies.
Create an Ebook in 6 Steps
Now that we've looked at some of the reasons why writers should create an ebook, let's go over how to actually create one. Creating an ebook is easier than you might think and can be done in just a few simple steps.
Step 1: Choose Your Topic
The first step is to select the topic of your book. It can be anything you are passionate about and think would interest others. Once you've chosen a topic, it's time to start brainstorming ideas for content.
Step 2: Outline Your Book
Put your content ideas into a structured format by creating an outline for your book. This will help you stay on track as you write and ensure that your book flows well from beginning to end.
Step 3: Write Your Book
Once you have your outline created, it's time to start writing your book! Some people prefer to write their ebooks all in one sitting. But if that feels like too much pressure, don't hesitate to break up the writing process into smaller chunks that fit into your schedule better. Just don't procrastinate!
Step 4: Edit and Proofread Your Book
It's essential to hire an editor to edit and proofread your book before moving on to the next step. This will help ensure that it's free of any typos or errors and reads smoothly from beginning to end.
Step 5: Format Your Book
Now that your book is written, edited, and proofread, you'll need to convert it into a format that can be easily read by anyone who downloads or purchases it. Look into the wealth of software programs that can help you sell your book as a PDF. And utilize online resources to learn how to edit a PDF document. There are many services and people who can convert your manuscript into the epub format that is used by all e readers including Kindles.
Step 6: Publish Your Book
The final step is publishing your book so that others can read it! Turn to a tried-and-true service like Amazon Kindle Direct Publishing. Draft to Digital will distribute your ebook to many types of e readers of your choice.  You can also distribute your ebook for free on platforms like Wattpad or Medium.
Wrapping Up
Creating an ebook is an excellent way for writers to reach a wider audience with their work. Ebooks are easy and affordable to produce, and they offer many environmental benefits compared to traditional print books. If you're thinking about publishing an ebook, following the six steps outlined above will help you get started. Who knows, it could be the next big thing!
And a Word or Two (or More) from The Grammar Diva
I actually have two books that are in ebook format only (a lesson plan book and a grammar cheat sheet, both short books). However, the rest of my books all began with the idea of a print book in my head. And then I did also make then available at the same time in ebook format.
Many writers, particularly those who write fiction, sell more ebooks than print books. To me, that is a foreign concept. I sell way more print books than I do ebooks. I would assume people find it easier to have a printed grammar book that they can just pull of the shelf when they need it. One that they can make notes in and put stickies on to mark certain pages. Yes, you can do that in an ebook, virtually, but it isn't the same. And then of course, I have a couple of workbooks. Those are definitely better in print. 
What do you like to read? Do you read mostly print books or ebooks? Or maybe you mostly listen to audiobooks now. I have maybe listened to one audiobook in my life. And yes, I still consider it cheating. It isn't reading — in my humble opinion. 
I love the feel of a print book. Make it a hardcover even! However, I have a Kindle, and I do use it, more now than ever. It is easy to et library books for the Kindle, and I find it is just easier for me to read on the Kindle — since I can make the font larger! I also feel I can read faster on the Kindle. 
To each their own…
My first grandchild, Emilia Rose, coming this week!