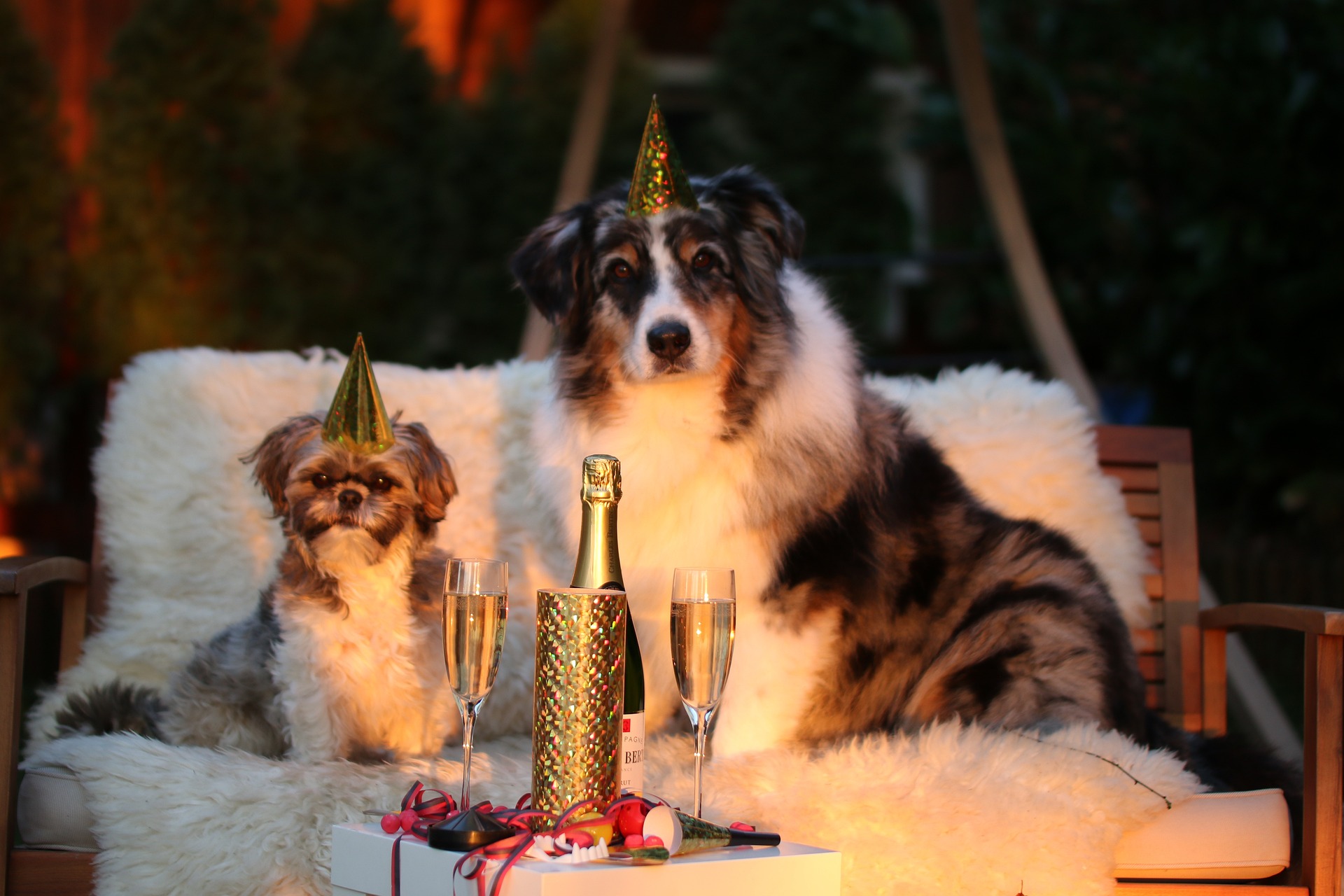 Here are some fun facts about New Year's Eve and New Year's Day:
"Times gone by" is the  translation of the title of the song "Auld Lang Syne."

About one billion people watch the Waterford crystal Times Square New Year's Eve ball drop on television each year.

At one minute before midnight in Spain, twelve grapes are eaten before the clock strikes for the New Year.

 The Waterford crystal ball that is dropped in Times Square is a geodesic sphere.

In ancient Persia, eggs were given as gifts on New Year's Day.

If you are in Scotland on New Year's eve, you kiss everyone in the room at midnight. 

 Guy Lombardo was the first broadcast host of the Times Square New Year's Eve celebration.

 The first year there were fireworks for the New York New Year's Eve celebration was 1904.

The earliest known New Year's celebration was 4,000 years ago in Mesopotamia.

According to the National Insurance Crime Bureau more cars get stolen on New Year's Eve than at any other time of the year.

You are not supposed to take out the garbage or propose marriage in Scotland on the first day of the New Year.

People in Cuba fill all the dishes in the house with water on New Year's Eve and then throw the water into the street to wash away all their sins.

Pork is served on New Year's in Cuba, Hungary, Portugal, and Austria signifying progress and prosperity.

Denmark's New Year's tradition is ending the evening meal with Kransekage, a cone-shaped, steeply sloped cake decorated with flags and firecrackers.

In Italy, the tradition is to throw out old clothes, furniture, and dishes on New Year's Eve in order to have more wealth and luck in the New Year.

The shoreline of Australia's Sydney Harbour stretches 40 miles and is crowded by more than a million people on New Year's Eve for the fireworks display.

One of the largest fireworks displays in the world is in Reykjavik, the capital of Iceland, and most of the profits from firework sales fund rescue operations in the country.

Getting healthier is the most common New Year's resolution.

England and its American colonies officially adopted January 1st as New Year's in 1752.

The idea of a baby as a symbol for New Year's was begun by the ancient Greeks.

Brazilians wear brand-new yellow underwear to welcome in the New Year.

The Vienna Philharmonic Orchestra traditionally performs a New Year's concert on the morning of New Year's Day.

 Julius Caesar accepted January 1st as the date for the New Year In 46 B.C.

 

The Grammar Diva wishes you and yours a happy and healthy 2023!!

The Grammar Diva Blog (yes, this very one) will celebrate its 10th birthday next week! The first post appeared on January 11, 2013. Expect a special birthday post next week.