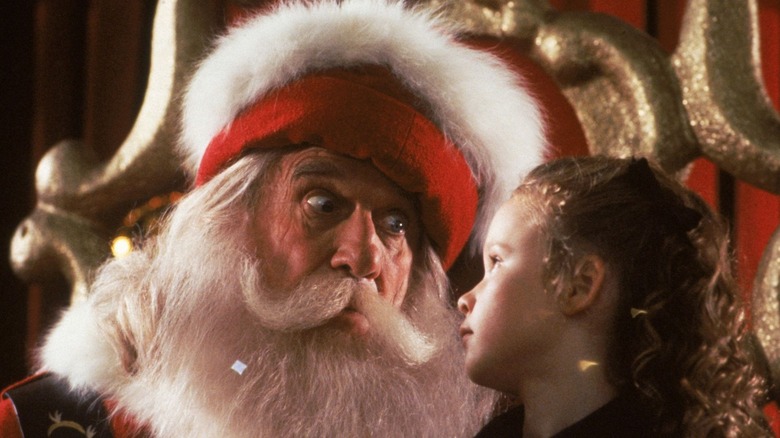 Prior to 1989, actor Leslie Nielsen was still best known for playing heavies and villains. Even when he appeared in comedy classics like "Airplane!" in 1980 or "Police Squad!" in 1982, his comedic power was derived from his ability to stay stonefaced while absurdity explodes around him. 1989, however, saw the release of "The Naked Gun: From the Files of Police Squad!" a film adaptation of the TV show. In that film, Nielsen played the role of Lt. Frank Drebin broadly, doing a lot of mugging and pratfalls. "The Naked Gun" was an enormous hit the year it was released, and Nielsen went full-bore into slapstick roles and spoof movies after that. 
During the 1990s, Nielsen appeared in a litany of gloriously silly flicks like "Spy Hard," "Wrongfully Accused," "Repossessed" (a classic), "Dracula: Dead and Loving It," two of the "Scary Movie" sequels, and many others. Not all of these films were good, but Nielsen was clearly having the time of his life. 
It was also during this phase that the once-scary Nielsen took on the role of Santa Claus in the 1991 film "All I Want for Christmas" directed by Robert Lieberman ("Fire in the Sky"). The film followed a young girl named Hallie (Thora Birch) and her teen brother Ethan (Ethan Randall) who sought the aid of Santa as a means of reuniting their divorced parents. Hallie and Ethan kind of get what they wanted in "All I Want," so they did not return for the spinoff/sequel "Santa Who?" In that film, Nielsen returns as Santa only to fall out of his sleigh, suffer amnesia, and take a job as a mall Santa. Robin Lively and Tommy Davidson also appear. 
Nielsen, then, has played Santa twice. Oddly, an actor playing Santa multiple times is a rare phenomenon.
The Santa Clauses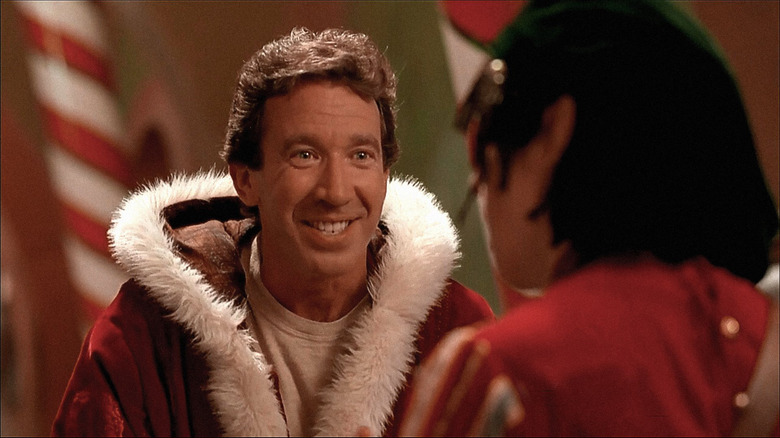 At this juncture, many will likely point out that Tim Allen played Santa Claus in a successful series of films called "The Santa Clause." When Allen accidentally murders the real Santa, a magical stipulation in an oblique contract transforms him into the next Santa before the year is out. The beard and grey hair come with it. To date, there have been three "Clause" movies and one miniseries, which debuted on Disney+ just this year. As far as research reveals, Allen is the only actor to continuously play Santa in each installment of a long-running franchise. And then there's Kurt Russell, who played Santa in "The Christmas Chronicles" and its sequel "The Christmas Chronicles 2." And while he's not the real Santa, Billy Bob Thornton put on the red suit and beard twice for the "Bad Santa" films. 
Others may also be able to point out that Ed Asner played the Man in Red in Jon Favreau's celebrated 2003 Christmas film "Elf." Asner, ever the curmudgeon, lent an amusing weariness to Santa. Asner would return to the "Elf" universe in the animated TV special "Elf: Buddy's Musical Christmas," which was actually his second appearance in that medium. He also played Santa in the 1996 animated special "The Story of Santa Claus," which also starred Betty White and Tim Curry. In 2013, Asner also played Papa Noel in the Lifetime movie "Christmas on the Bayou."
If one counts evil robot versions of Santa from the future, then John Goodman has played St. Nick four times. In addition to 1998's "Rudolph the Red-Nosed Reindeer: The Movie," and a 2006 live-action remake of "The Year Without Santa Claus," Goodman also played Santa on a "SpongeBob SquarePants" Christmas special as well as Robot Santa in "Futurama." In the distant future, it seems, a robotic Santa was constructed to actually distribute gifts around the world. The robot, however, went haywire and now flies through the streets on Christmas Eve looking for "naughty" stragglers. Anyone caught outside will be summarily executed.
The Record-Holders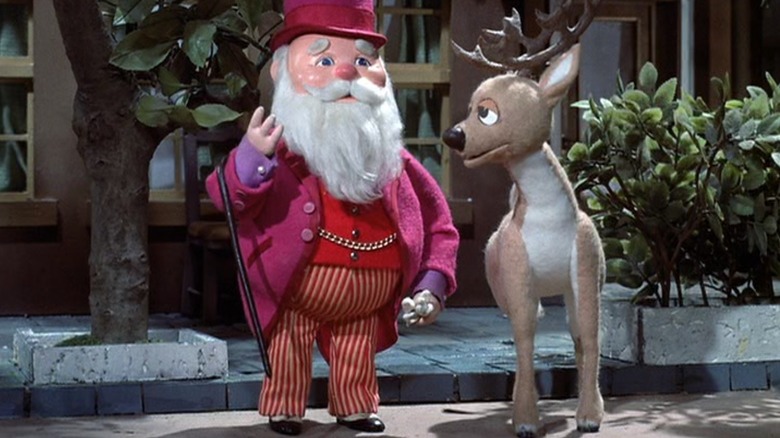 Of course, one cannot look over actors to have played Santa without mentioning Mickey Rooney, the Kris Kringle actor from the original 1974 version of "The Year Without Santa Claus." In addition to "Year," Rooney appeared as Father Christmas in the Rankin/Bass specials "Santa Claus is Comin' to Town" and "Rudolph and Frosty's Christmas in July." In the 2000s, Rooney also appeared in "The Happy Elf" (no relation to "Elf") as well as the 2008 "Year" pseudo-sequel "A Miser Brothers Christmas." One might recall the Snow Miser and the Heat Miser from the original special. Savvy readers will immediately begin singing their theme song. 
Charles Durning may hold the record for playing the anti-Krampus the most number of times in specials that are completely unrelated to one another. Starting in 1989, Durning played Ol' Joulupukki in "It Nearly Wasn't Christmas," followed by the Angela Lansbury Hallmark special "Mrs. Santa Claus" in 1996. Durning also hucked a gifts Elmo-ward in "Elmo Saves Christmas" that same year. Hallmark came a-calling again in 2002 for "Mr. St. Nick" with Kelsey Grammar, and again in 2004 in "A Boyfriend for Christmas." Santa may be a universal figure, but let us spare a moment's thought for Durning who had to invent five versions of him. 
The clear record holder for the highest number of Weihnachtsmann performances, though, remains veteran voice actor Hal Smith, who played Otis in "The Andy Griffith Show." Thanks to numerous Hanna-Barbera specials, Smith had the opportunity to play Daidina Nollag ten times from 1964 to 1993. He appeared opposite the Flintstones twice, the Three Bears, Yogi Bear, Casper the Friendly Ghost, the Midnight Patrol, and the Disney cop Bonkers. Smith was also in "The Town Santa Forgot" in 1993. He passed in 1994. 
Read this next: The 50 Best Christmas Movies Of All Time, Ranked
The post Leslie Nielsen Played Santa Claus In More Than One Film, Something Only A Few Actors Have Done appeared first on /Film.