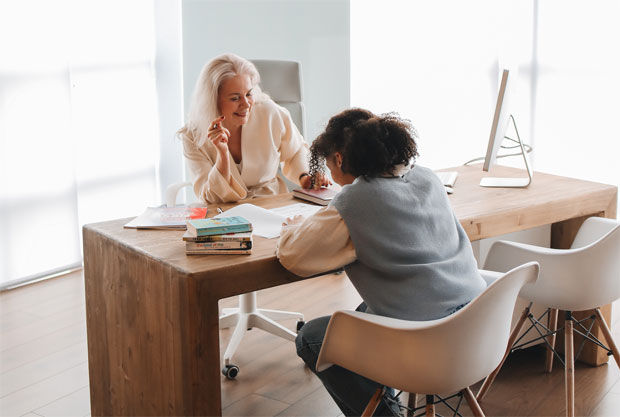 How to Choose a Good Tutor?
The learning center at NiceTutor.co.uk has some tips on how to check that a teacher is good if you don't already know the subject yourself.
1. Give your tutor an impossible task and see how they react. For example, if the teacher is really knowledgeable, then he will not begin to prepare the client for the exam two weeks before. A competent teacher understands that these are too short terms, for which it is not always possible to "pull up" a client with a sufficient level of knowledge.
But there are also such "specialists" who can guarantee you that after meeting with them 100% everything will work out. People who say such things should be bypassed. Most likely, you will simply move superficially from topic to topic at a very fast pace.
2. Be honest and tell yourself why having a tutor is important to you. Maybe you need one to make you feel motivated, maybe it will help you get a good job, or fill gaps in your knowledge? In fact, this is more important than it might seem at first glance. If you do not understand what you expect from these meetings, you will not get a clear result. Make sure you know what you want to achieve to make the most from your sessions with your tutor.
3. Remember that an expensive tutor is not necessarily a specialist. If you see that the training plan is drawn up in the same way as the rest, then the price might be unjustified. If you need a language tutor, then it might make sense to seek help from several people. Thus, one will help you with grammar, the second will improve pronunciation, and with the third it will be possible to practice speaking.
4.  You need to negotiate with tutors as early as possible, and not at the last minute. You will have to talk with not one or two tutors, take a closer look at each one, come to a trial lesson. Only after that you can choose a specialist with whom you have established a good relationship, who is most competent in his field, who shows all sorts of modern methods in work and makes learning interesting, competently motivates you.
5.  Read reviews on websites and don't forget word of mouth. You need to get as much information as possible about the tutor you will be working with to make sure it's a good fit. Read more than one site with reviews, monitor more, go to all sorts of forums, create topics yourself. It is not enough to know that this tutor is just good, you need to find out why people think so, what they rely on in their statements.
If you're worried that checking in with a tutor will come across as pushy or arrogant, relax. An experienced and good tutor will happily provide any information that you require to make your decision.
Guest Article.
The post How to Choose a Good Tutor? appeared first on A Mum Reviews.